The Primary Currency
The primary currency is set by your Macs location settings. Set this at the start of using Daylite Sales Assistant. This should not be changed after using Daylite Sales Assistant as it will affect any historical reporting values within Daylite.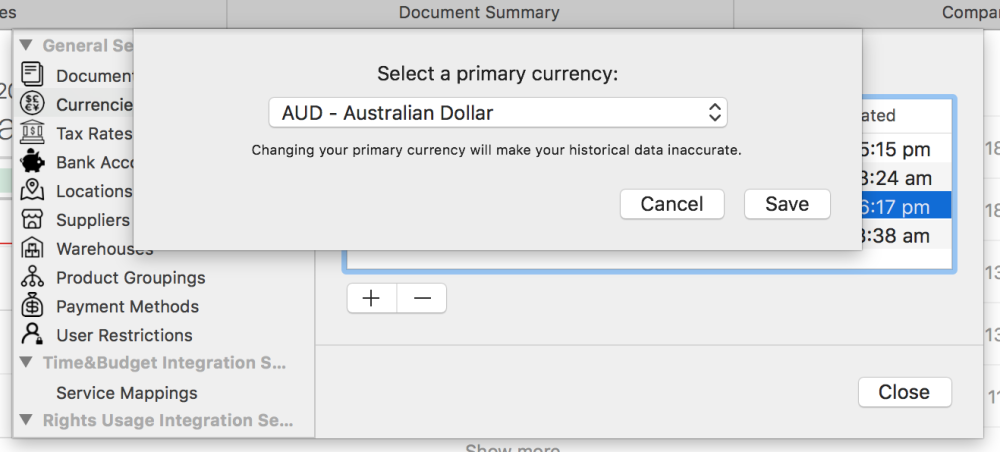 Adding a currency
Click the + button to add a new currency and select the currency from the drop down list.
Updating a currency rate
Once currencies are adding the set rate will continue to be used until the rate is updated. To update the rate double click the rate field and type the new rate in. This will set the rate and the date and time it was set.
Why doesn't Daylite Sales Assistant provide auto currency updating?
Answer: Setting the currency from an auto feed does not allow the user to set a different rate which allows for the true cost of the conversion. We do not actually get the published rate when fees and costs are allowed for. Setting it manually allows a truer rate to be used in the conversion. And if you want to set the actual rate you can. Its the added flexibility that has driven this decision.
Related Topics
Adding Multi Currency to DSA
Updating Currency Rates in DSA
Setting up DSA
Daylite Sales Assistant Templates
Feedback
Thanks for your feedback.