You may have been wondering about the lack of feature updates for well over a month. Well, this is why. We have been working on a complete rewrite and redesign of the Image and Video Managers, making them clearer, easier-to-use and adding a few features.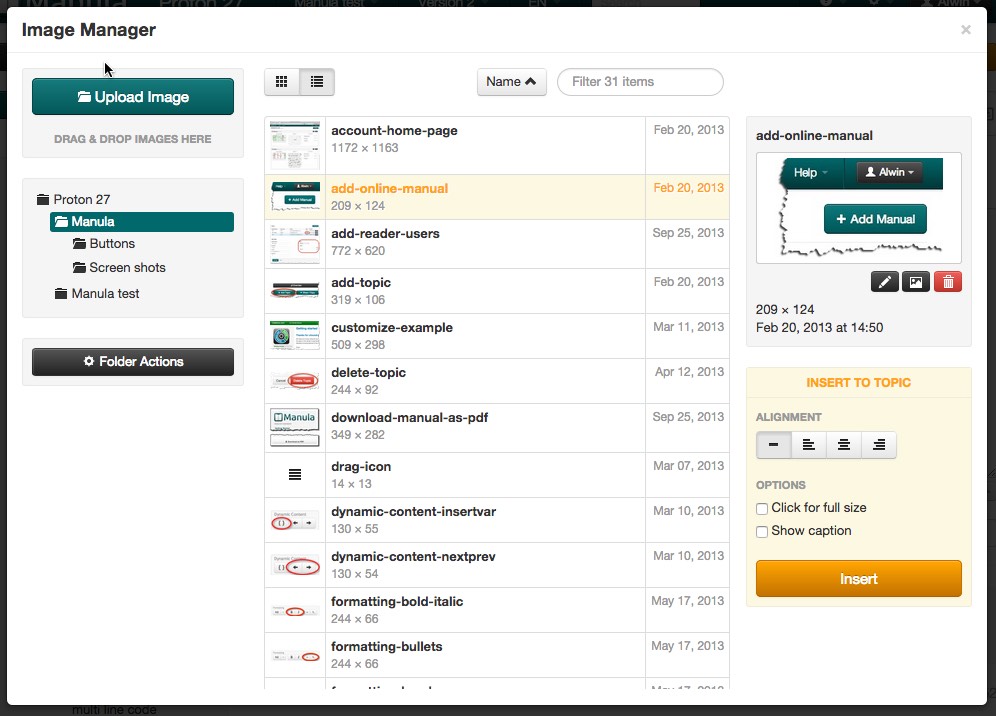 What's New in the Image and Video Managers
New integrated layout: add, manage and insert from one screen.
Browse images and videos in List View or Thumbs View.
Sort images and videos by Name, Date or Size.
Find images quickly using the new Search box.
New: organize your images into sub-folders.
Use Cmd or Ctrl clicking to select multiple images, then Move em all to a different folder, or Remove them in batch.
Replace existing images (while keeping the same name) using the Replace button.