Arizona's public community colleges and universities appreciate and honor veterans and military servicemen and women.
Arizona institutions proudly offer specialized services for veterans and military students. Many institutions have been recognized as Military Friendly.
To find the Veterans Tab, please follow the steps below….
AZTransfer.com ⇒Next Steps ⇒ More ⇒ Veterans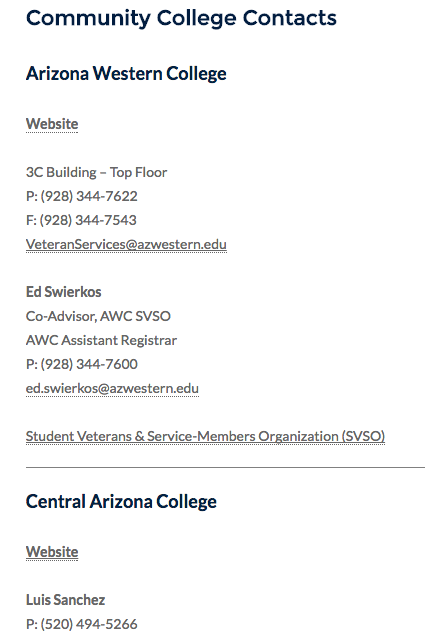 Feedback
Thanks for your feedback.