Participation in a collegiate honors program is an incredible academic opportunity to both challenge yourself and surround yourself with others with similar intellectual ambitions.
Arizona students may begin their honors involvement at a community college and continue their honors experiences upon transferring to our three state universities. AZTransfer works in partnership with the Arizona State Honors Council (AZHC) to ensure honors students have a seamless transfer experience.
To find the Honors Tab, please follow the steps below….
AZTransfer.com ⇒Next Steps ⇒ More ⇒ Honors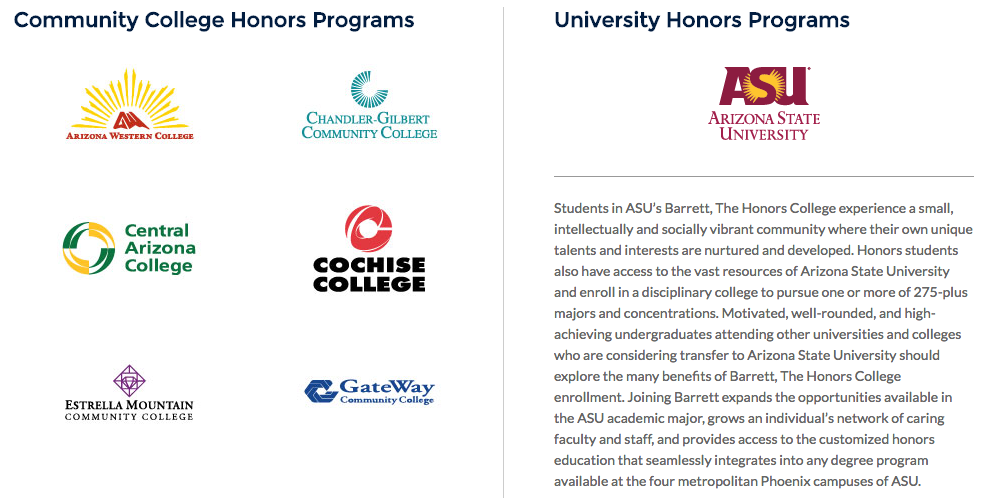 Feedback
Thanks for your feedback.