Arizona is home to 21 community colleges, many of which have additional branch campuses. Find a campus near you!
To find Community College information, please follow the steps below….
AZTransfer.com ⇒Transfer Options ⇒ Community College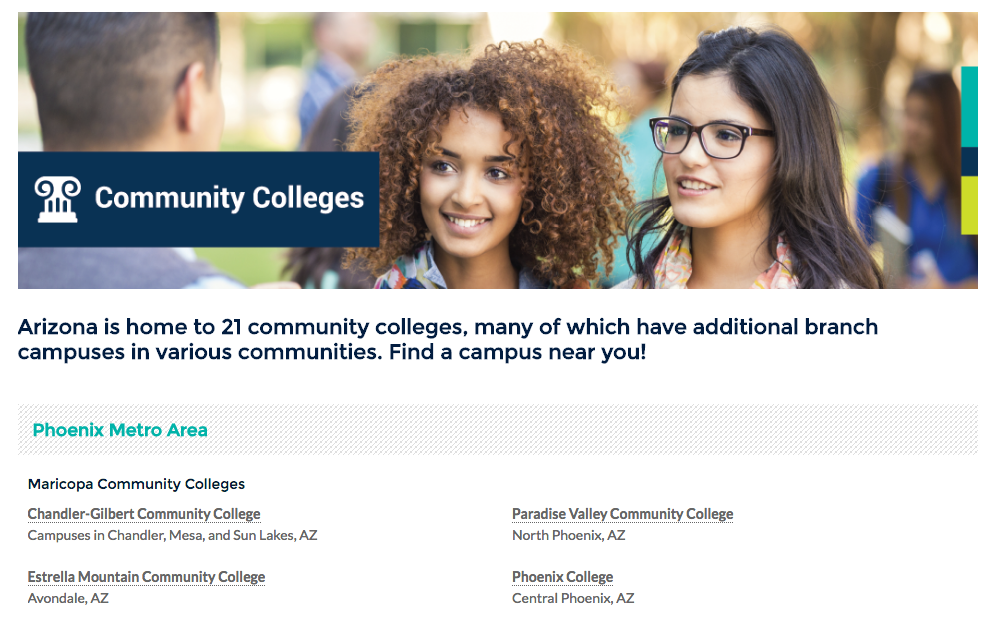 Click the link of the Community College you would like additional information on!
Feedback
Thanks for your feedback.