A bachelor's degree is earned after completing at least 120 credit hours of required courses at a university. Up to 64 of the credit hours can come from credits transferred from a community college.
Find the right Bachelor's Degree by clicking on Degree Search. If you want to take it a step further, explore the various Career Tools also located on this page.
To find the Bachelor's Degree Tab, please follow the steps below….
AZTransfer.com ⇒ Transfer Options ⇒ Bachelor's Degree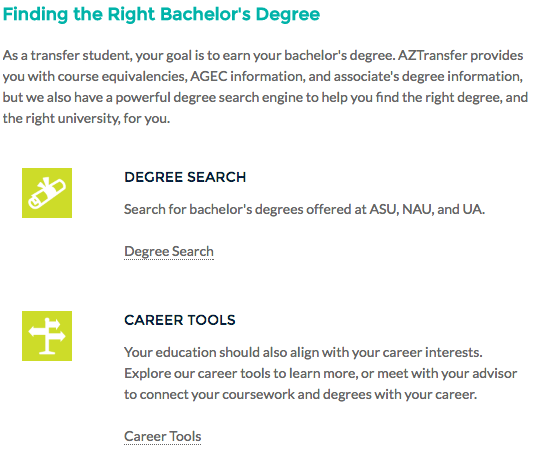 Feedback
Thanks for your feedback.