Do you have questions you cannot find an answer for? Are you unsure what the AGEC is? Do you want to know your AAS options? Visit the Frequently Asked Questions page….
To find FAQ's, please follow the steps below….
AZTransfer.com ⇒Getting Started ⇒ Frequently Asked Questions
Some preview questions are below…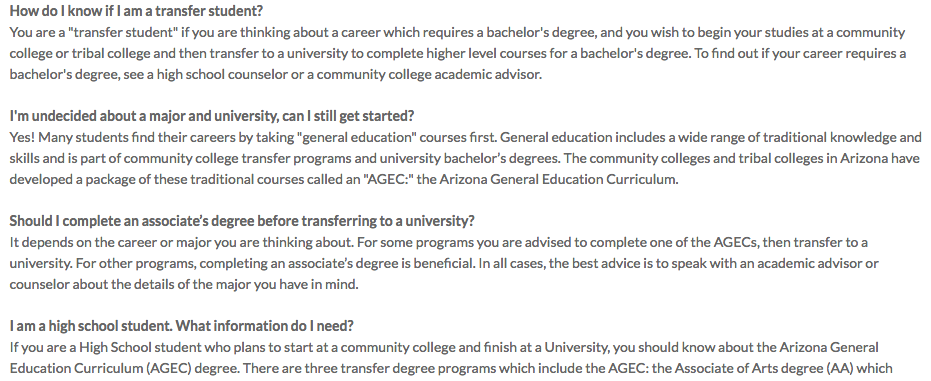 Feedback
Thanks for your feedback.