AZTransfer is designed to help you accomplish your goal of earning a bachelor's degree. As a community college student, you have many tools and resources at your fingertips!
To find the College Students tab, please follow the steps below….
AZTransfer.com ⇒Next Steps ⇒ College Students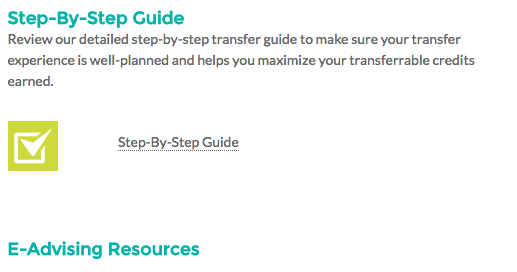 Visit the College Students tab to find more E-Advising Resources!
Feedback
Thanks for your feedback.