The Reverse Course Equivalency Guide can be used to look up course equivalencies starting from the target institution (university).
To find the Reverse Course Equivalency Guide, please follow the steps below….
AZTransfer.com ⇒Next Steps ⇒ University Students ⇒ Reverse CEG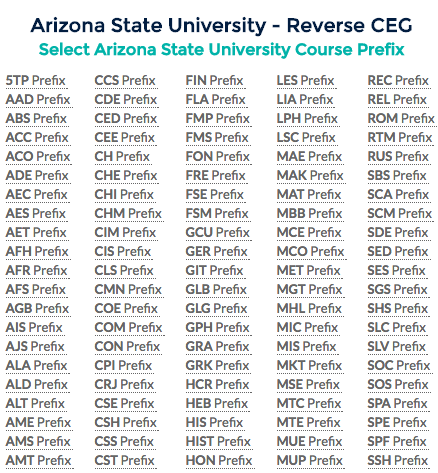 Note: Click on the University you are attending; from there a number of prefixes will be displayed, click on the appropriate prefix and the Reverse CEGs will be displayed for all Arizona community colleges.
Feedback
Thanks for your feedback.