Browse by College allows one to able to see all areas of study and all the related courses.
To find the Browse by College Guide, please follow the steps below….
AZTransfer.com ⇒Next Steps ⇒ University Students ⇒ Browse by College

Once you choose your College or University, a list of all areas of study will populate.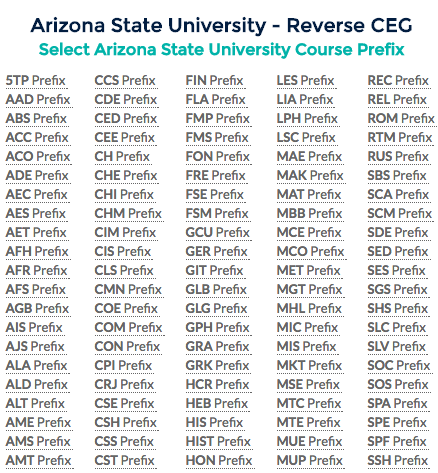 Feedback
Thanks for your feedback.