By taking dual enrollment courses students can begin their college education earlier in their academic career and complete their degree in a shorter period of time! Please note that not all courses are available at every high school.
To find the Dual Enrollment Guide, please follow the steps below….
AZTransfer.com ⇒ Tools ⇒ Dual Enrollment Guide

Enter in your High School Name to find a list of Dual Enrollment Courses at your High School.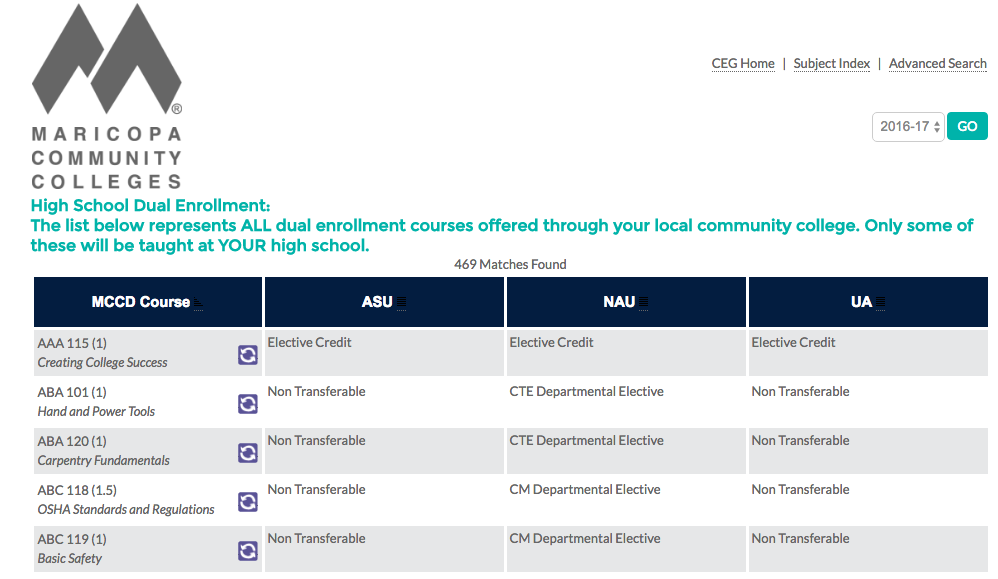 Please note that only some of these courses may be taught at the high school listed. It is recommended to speak to a counselor to find out which courses are currently offered.
You may also be interested in…


Feedback
Thanks for your feedback.