In response to Senate Bill 1186 in 2010, Arizona developed the Shared Unique Numbering (SUN) System to identify some of the transferable lower-division courses commonly offered at the three Arizona public universities and at least two Arizona community colleges. The system ensures that a SUN course at a participating institution will be accepted as a direct equivalent to the comparable SUN course at the other participating institutions. Many of the SUN courses are Arizona General Education courses or common courses. Each SUN System course has a single course prefix and four digit number that represent course equivalencies at the community colleges and the three public universities regardless of the course prefix or number used at the individual institutions.
To find SUN System Information, please follow the steps below….
AZTransfer.com ⇒ Tools ⇒ SUN System

Choose your college for a list of SUN Courses…

Click Submit…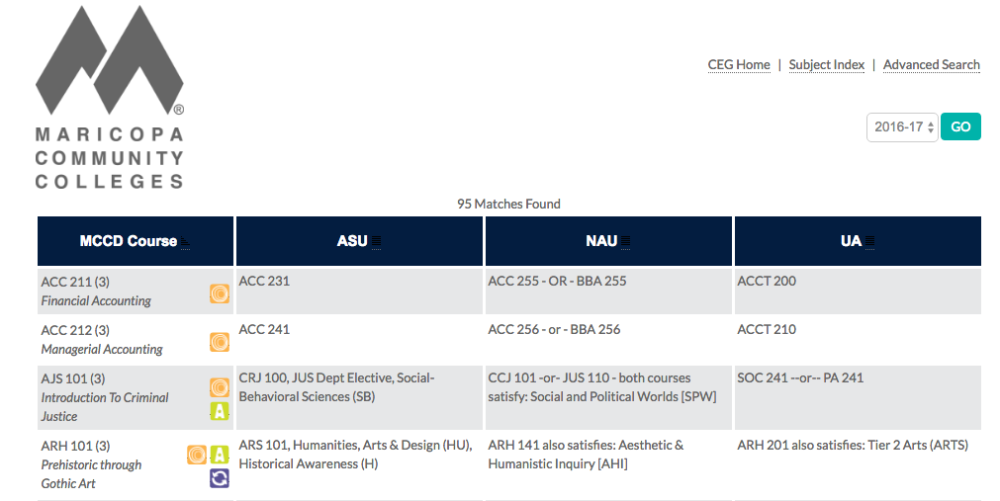 Feedback
Thanks for your feedback.