The Arizona General Education Curriculum (AGEC) is a block of 35 or more credits awarded by an Arizona public community college that meets the lower division general education requirements at the state universities. Students who complete the AGEC and have a minimum 2.5 cumulative GPA are guaranteed admission to the state universities, though not necessarily to a particular major.
The Arizona General Education Curricula provide a general education core for four transfer associate degrees; Associate in Arts (AA), Associate in Business (ABus), Associate in Science (AS), and Associate in Arts in Elementary Education (AAEE), Associate in Arts in Fine Arts (AAFA). AGEC-based transfer pathways are determined by the student's declared major and the university to which the student will transfer.
To find the AGEC, please follow the steps below….
AZTransfer.com ⇒ Tools ⇒AGEC Course Search


Choose your Community College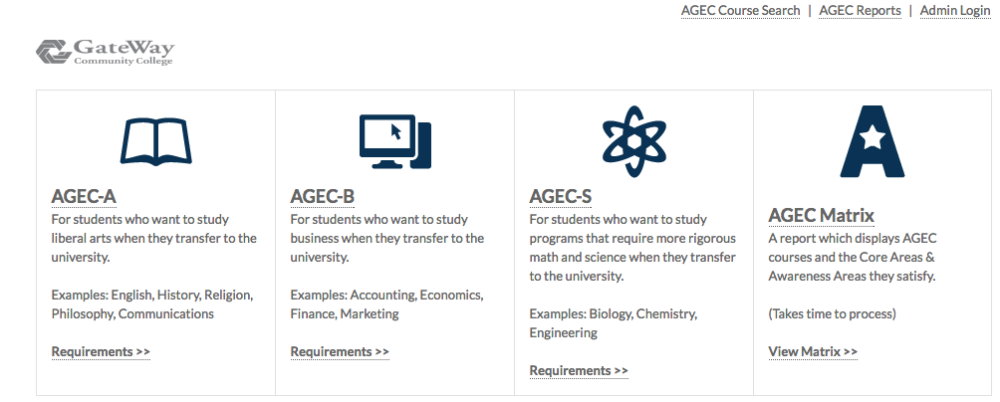 Choose which AGEC you are earning for a list of AGEC courses.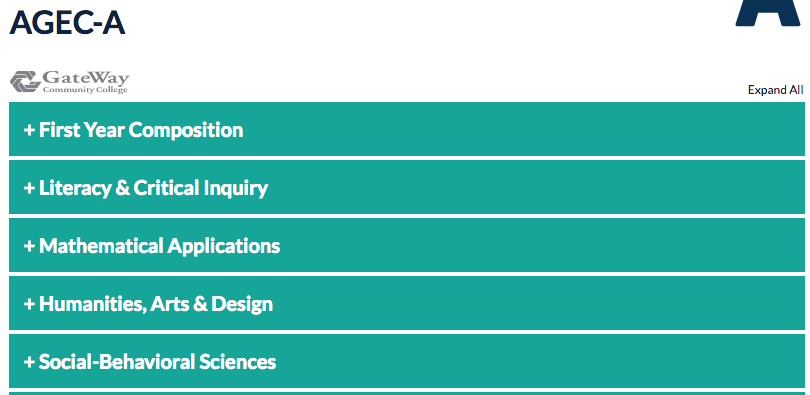 Click on the subject matter categories for a list of courses in each are.
Note: The AGEC is a block of 35-37 credit hours in:
i. Freshman Composition
ii. Mathematics
iii. Arts & Humanities
iv. Social & Behavioral Sciences
v. Physical & Biological Sciences
Feedback
Thanks for your feedback.