AZTransfer is committed to supporting counselors and advisors statewide.
If you need more information or want to get involved with the transfer system, we are here to help. AZTransfer staff provide a number of resources and opportunities for counselors and advisors throughout Arizona.
To find the Counselors and Advisors tab, please follow the steps below….
AZTransfer.com ⇒Next Steps ⇒ Counselors and Advisors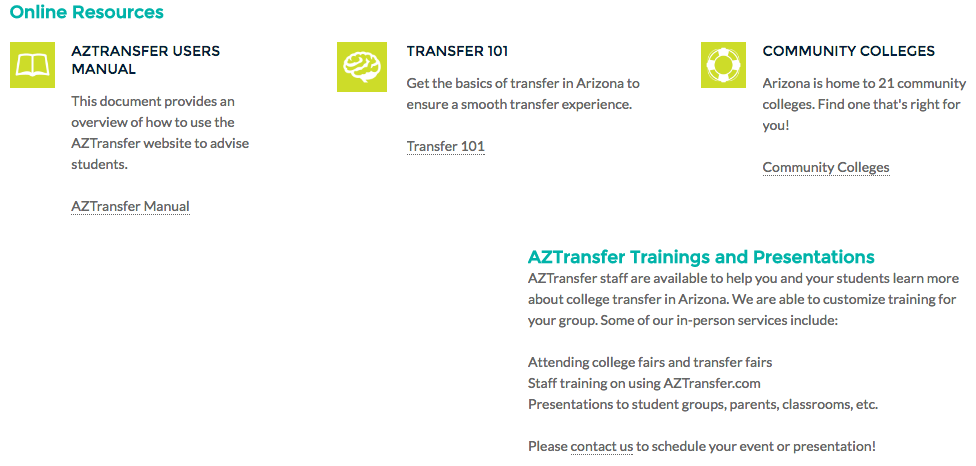 Feedback
Thanks for your feedback.