Degree Search allows students and staff to research the various degrees offered at the three state universities. This tool will display what campus the degree is offered, recommended AGEC, associated pathway and much more.
To find the Degree Search tool, please follow the steps below….
AZTransfer.com ⇒ Tools ⇒ Degree Search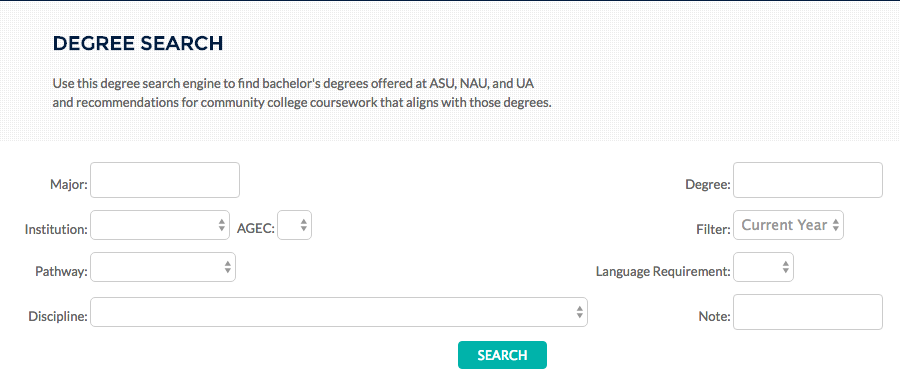 Note: Degree search will show a summary of university Baccalaureate degrees with identified pathways.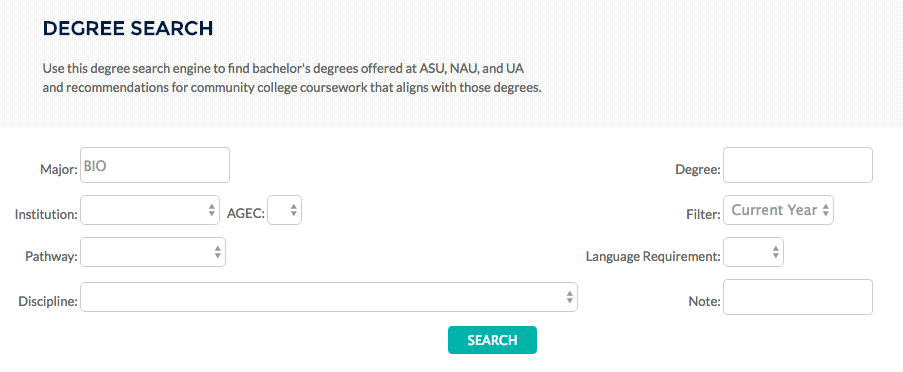 When entering in the major only enter the first few letters. For example,

BIO

. For a comprehensive list, leave the boxes blank. Click Search…

Feedback
Thanks for your feedback.