The basic building blocks include the Arizona General Education Curriculum (AGEC) and obtaining an associates degree.
When you transfer to the university, your AGEC coursework will apply toward your bachelor's degree. The AGEC is the foundation of your community college education. It consists of 35-37 credits which include:

Freshman Composition
Mathematics
Arts & Humanities
Social & Behavioral Sciences
Physical and Biological Sciences
Options (these will vary by community college and

AGEC

completed)
Special Requirements (upon completion of your

AGEC

, you will have taken courses that meet the following requirements: Intensive writing and critical inquiry, Ethnic/Race/Gender Awareness, Global/International or Historical Awareness)


To find the General Education Courses, please follow the steps below….
AZTransfer.com ⇒ Transfer Options ⇒ General Education Courses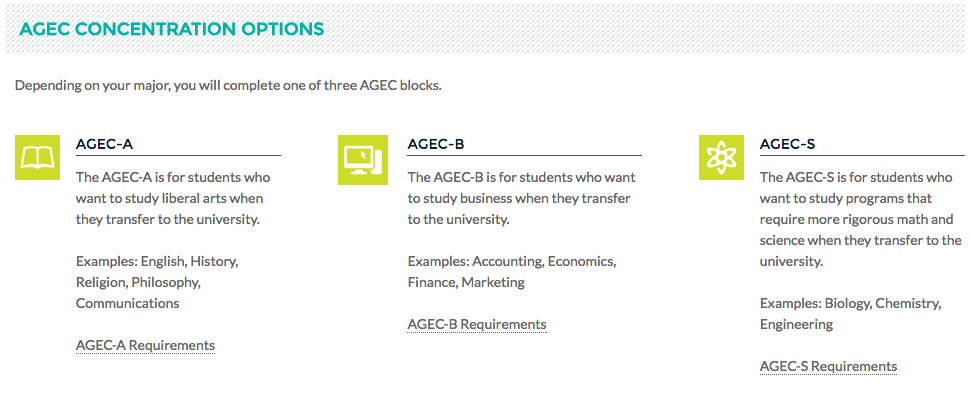 Feedback
Thanks for your feedback.