About Arizona State University
ASU is a diverse learning environment with representation from all 50 states in the nation and more than 160 countries. As a major metropolitan research university, ASU is internationally recognized for its innovative programs and distinguished faculty. We welcome you to our academic community.
To find Transfer to ASU, please follow the steps below….
AZTransfer.com ⇒Transfer Options ⇒ Transfer to ASU
Find out more about ASU's TAG Transfer Program, RN to BSN Pathway, AAS to BAS and General Transfer Information including ASU Transfer Student Admissions, Transfer Requirements and Tuition.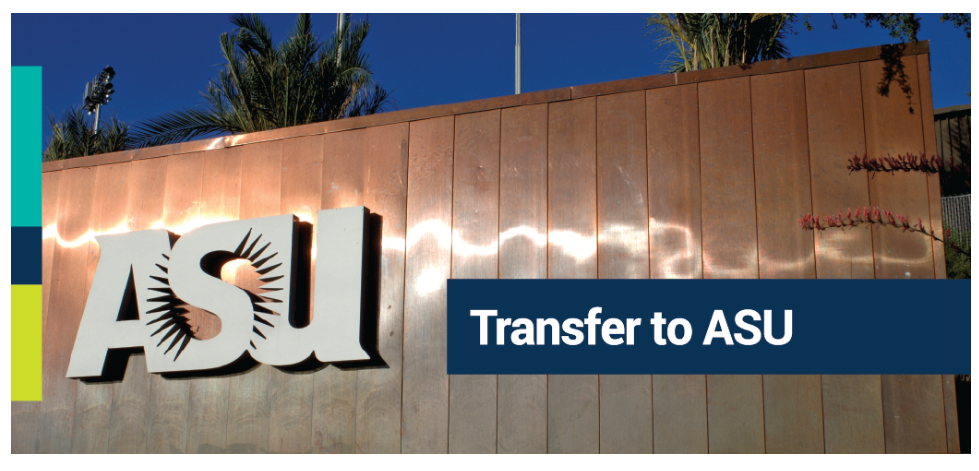 Feedback
Thanks for your feedback.