The Step by Step Guide provides High School students with comprehensive steps to follow when planning their university transfer. These steps include:
High School Students:
1. Choose Community College
2. Explore Dual Enrollment Courses
3. Take Exams to Earn College Credit
4. Begin with Arizona General Education Courses
5. Choose A Major or Degree
6. Explore Transfer Majors
7. Complete your AGEC and apply it to your Transcript
8. Apply for Admissions to the University
9. Complete your Associates Degree
Visit the Next Steps tab to find out more…
AZTransfer.com ⇒ Next Steps ⇒ High School Students ⇒ Step by Step Guide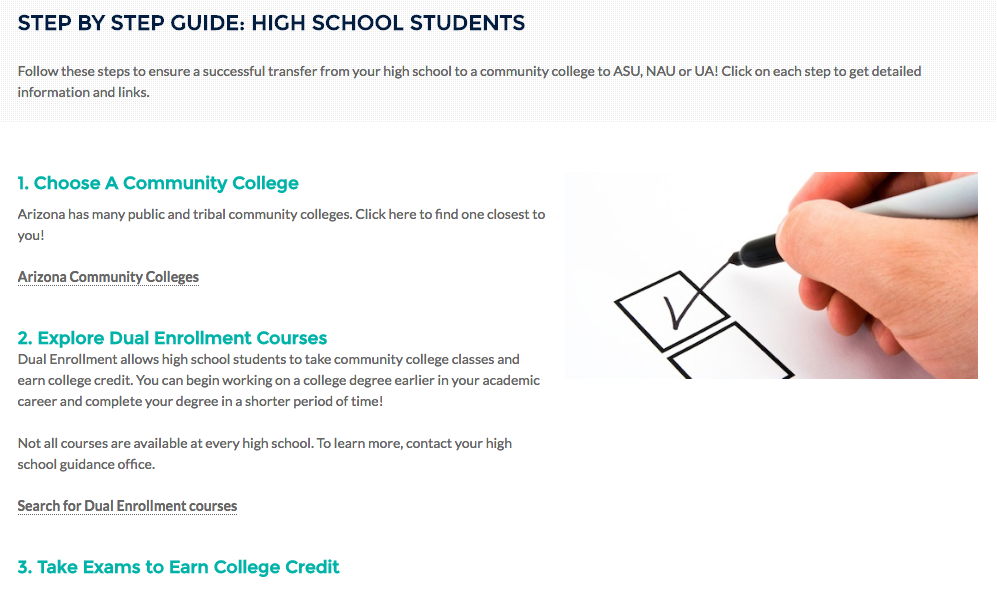 Feedback
Thanks for your feedback.