Through the years, some of our users have created huge manuals, with thousands of topics. For those users, the Link to Topic screen was becoming a nightmare, that is, having to select a topic from a simple dropdown box with thousands of entries. No quick way to find a topic either.
So we fixed that problem!
Today we introduced a completely new Link Topic screen. It lets you select the topic to link to from a big list showing your manual's Table of Content (ToC). Just click the topic you want, then click Insert at the bottom.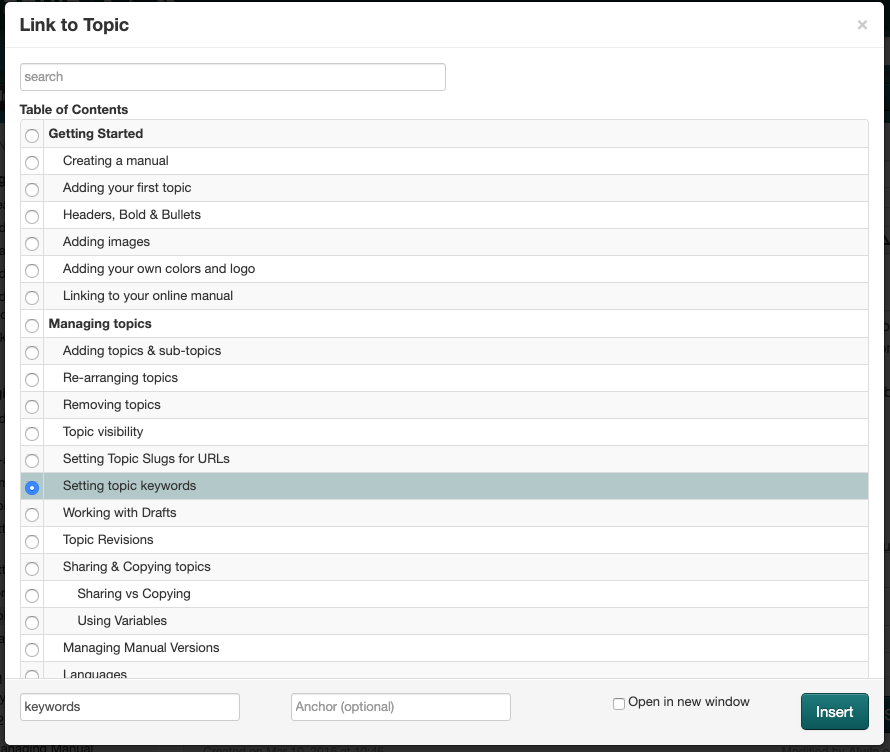 But that's not all. At the same time we added a new Search box at the, that filters the ToC list "as-you-type". This will make it super-quick to find your topic.

Enjoy, but more importantly: Stay Safe!