In the Video Manager, you can now (optionally) set the Start and End time for YouTube videos. The embedded videos, when played, will then play only the video section between the selected Start time and end time.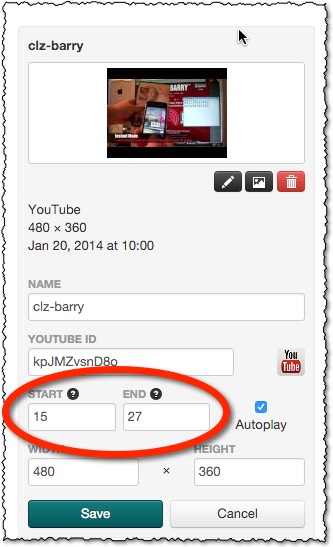 For Wistia videos, it is only possible to set a Start time, since Wistia doesn't support End times for embedded videos.
Sadly, Start/End times are not supported when embedding Vimeo videos.