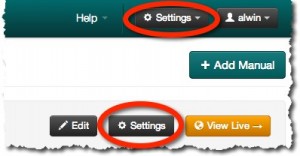 Further improvements to the Settings screen, at both the Account level and the Manual level, to give both screens a more logical layout.
Account Settings / Customize
All account level Customize settings have now been moved to their own Customize Tab.
New layout, grouping the settings into separate section for Top Bar, Side Bar, Topic Content and Footer.
"Show Company Name in Top Bar" setting has been moved to the Account level (was a manual-level settings).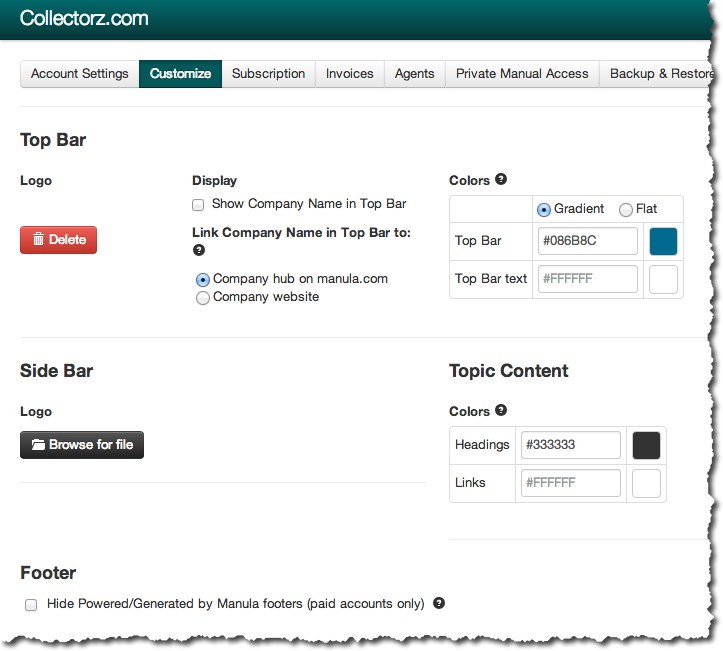 Manual Settings / Visibility
The Visibility settings in the Manual Setting screen (previously two small checkboxes) have been made more prominent, as two large switches.

Manual Settings / Customize
Similar to the Account level, the Customize settings at manual level have also been moved around to a more logical layout, with settings grouped by "area":