ActiveControl 7.0 introduces a new 'In progress changes assigned to my roles' metric in the Web UI, whereby users can see a list of the Business Tasks to which any their user role(s) have been assigned.
This is based on the user role definition done in the Windows GUI in Tools – Configuration – User Roles.
Then assign a user to a user role in a Business Task.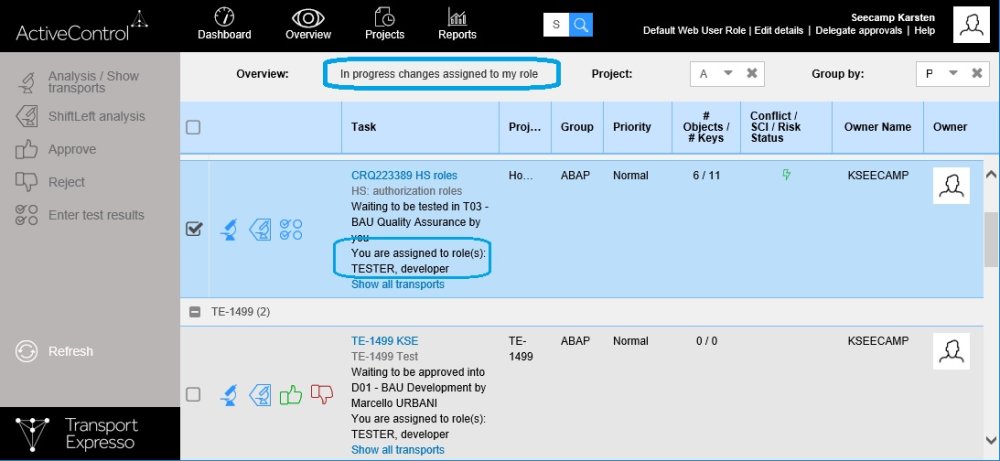 Configuration Steps
No specific configuration is required to switch on this functionality, However if it is not relevant for a customer's processes within ActiveControl, the link can be removed from the TE Web UI via table /BTI/TE_ROLEMET. (the ID can be confirmed from table /BTI/TE_UIMETRIC)
Feedback
Thanks for your feedback.