Route info can be accessed by pressing the Options button on the Route selection screen or by pressing the Route Info button in the during navigation.
Route info includes detailed information about your route, such as turn-by-turn instructions, accidents on the route, speed cameras and many more.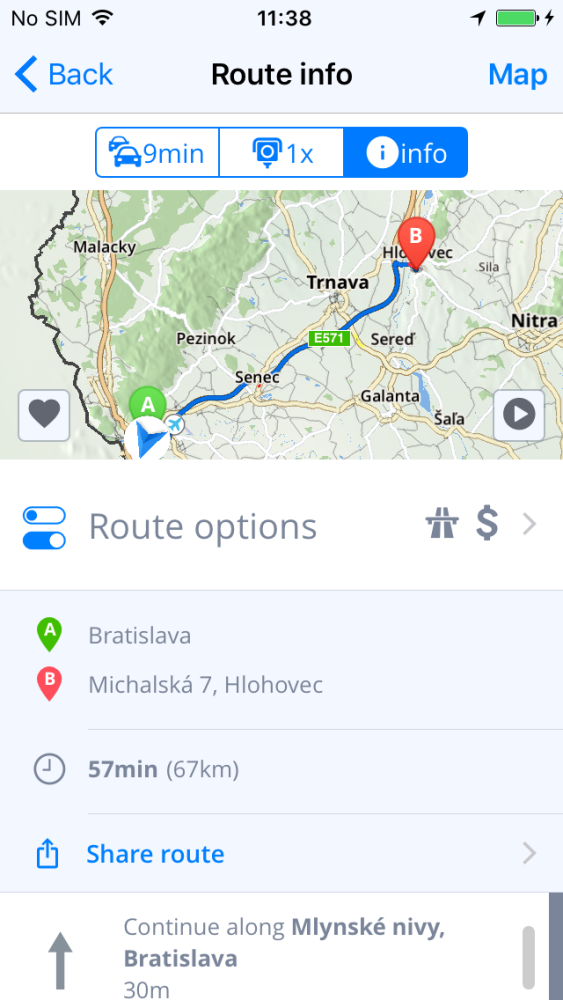 Feedback
Thanks for your feedback.