To download the maps that you want to save on your device, please go to the Menu → Maps and tap on the Add map button in the top right corner.
To delete some maps, go to the Menu → Maps. Next to the countries in this list, on the right side, you will see a trashcan icon. Just tap on that to delete that map, which frees up storage space on your device.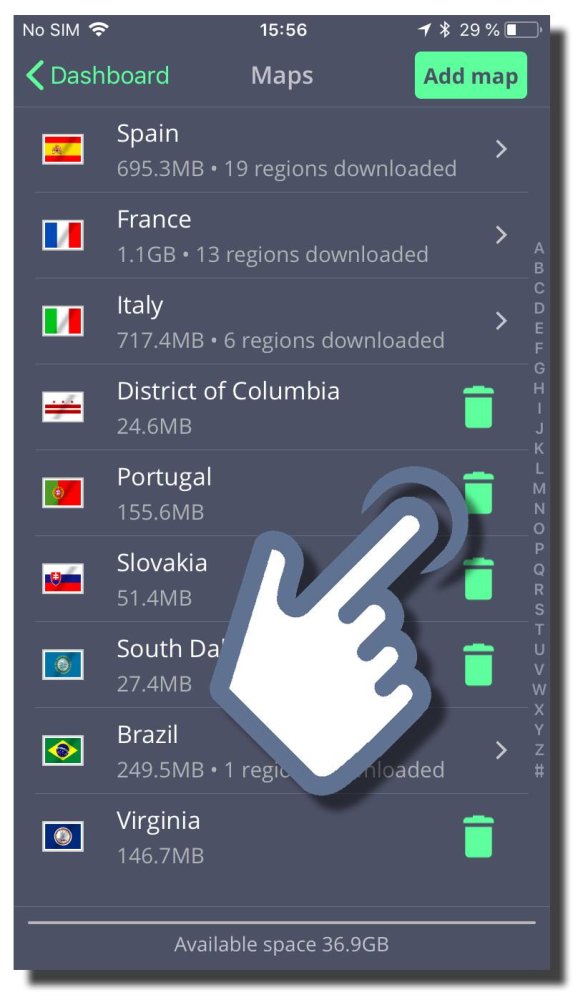 Feedback
Thanks for your feedback.