If a bot is failing to connect after being executed then make sure to check the logs. A log is stored for each run of the bot. Select the output file with the correct date and time for your error.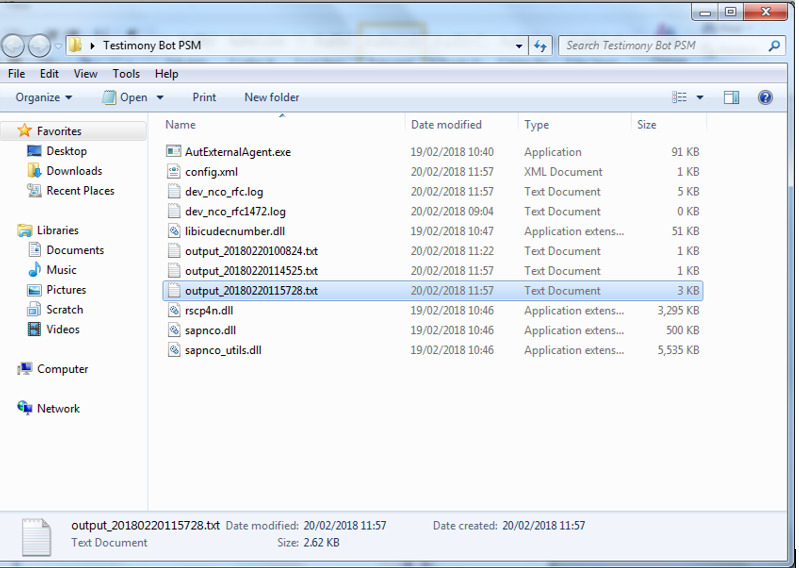 The details in this file can point you in the right direction, in the screen below the bot user or password is incorrect so please double check these details in the config file.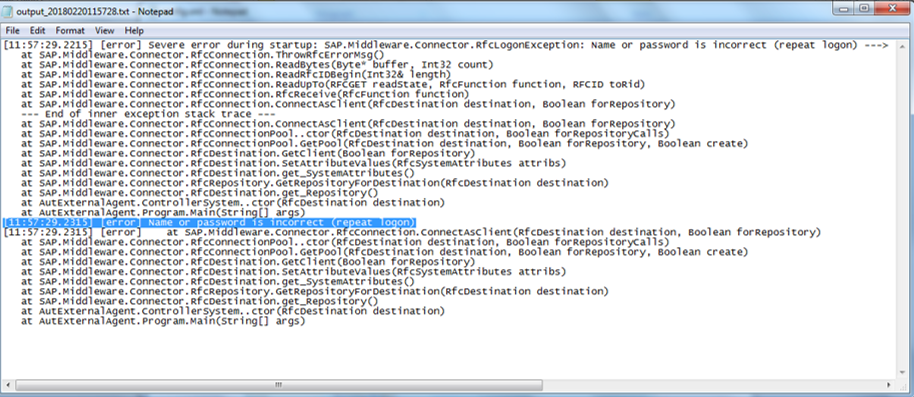 The bot may be running in an environment where SAP's SAPGui.exe files are not in the standard location. The logfile on startup will report it as:


A new entry in the config.xml will allow an alternative path to be specified.
[SapGuiPath]C:\Programme\SAP\FrontEnd\SapGui[/SAPGuiPath]
SAP

Gateway

The other area to check is the SAP Gateway Monitor. You can launch this from Testimony or use transaction SMGW.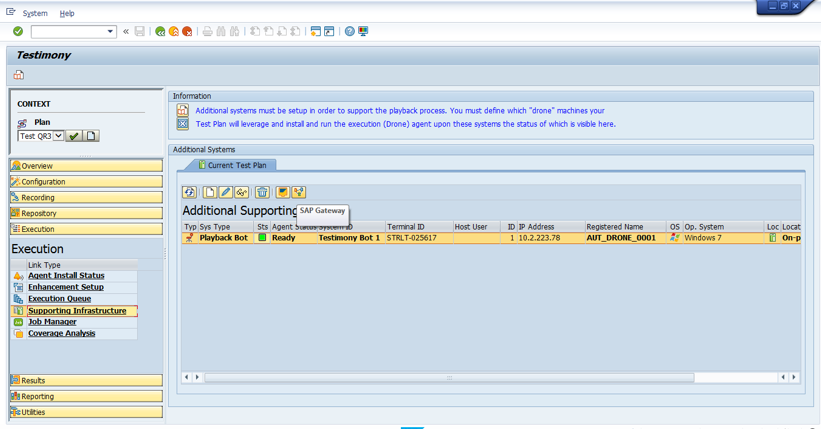 The external security files as well as the logged on clients can be checked as shown in the example screen-shots below: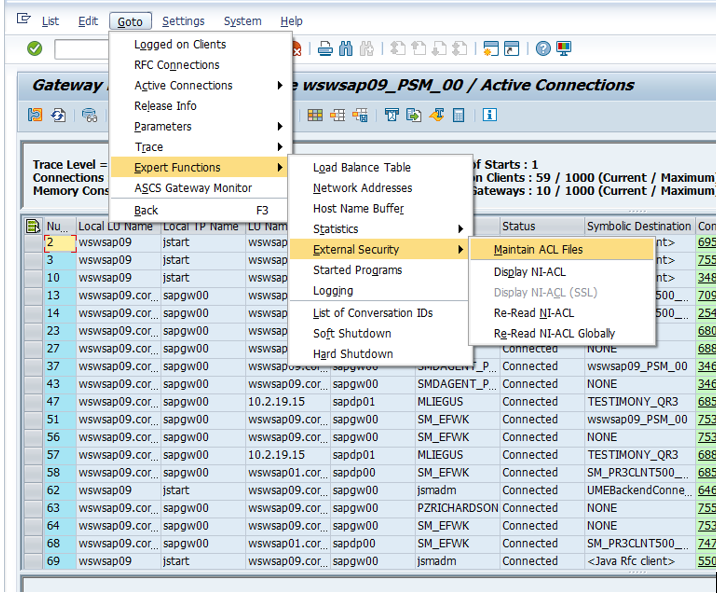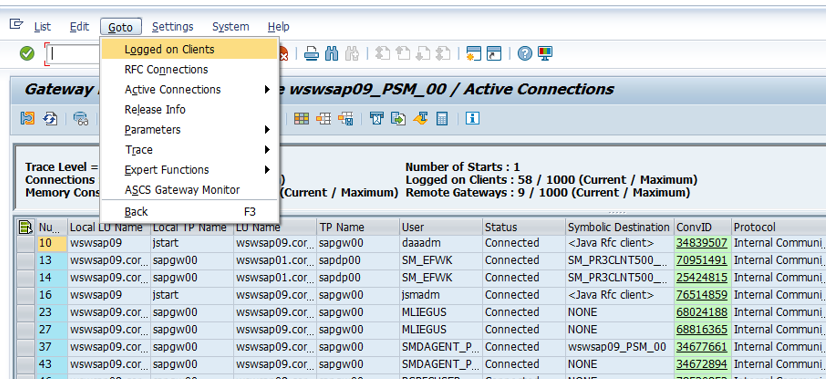 Feedback
Thanks for your feedback.