Scheduling Activities for all Contacts in an Orbit
Tap to the Orbits list from the tab bar.
Select an Orbit . On the phone, tap

ACTIVITIES

in the header bar.
Tap the + and a new activity window will appear with the Orbit name automatically added to the participant list.
Tap to choose an address for the activity.
Complete the rest of the activity details and save to add the event to the calendar.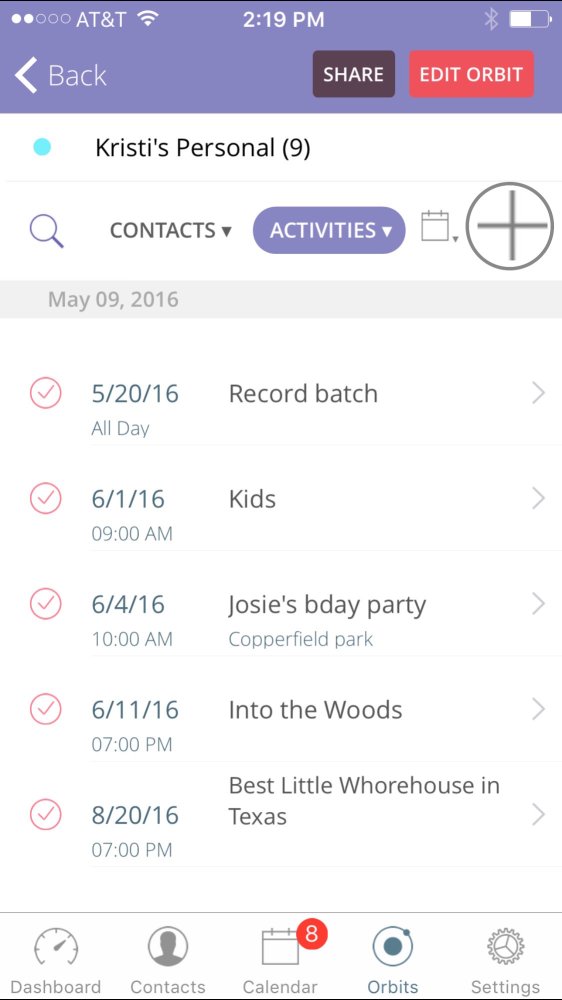 Feedback
Thanks for your feedback.