There are 2 ways to create Orbits:
Tap on the Orbits icon and tap + in the Orbit List column.
Enter a name and description and choose a color. Select the contacts for the Orbit and click "Save."
Tap to the Contacts list. Swipe right to select the contacts you want to include in the Orbit to reveal an action panel with a Create Orbit and Add to Orbit options. Choose Create Orbit to add a new orbit with the selected contacts or choose Add to Orbit and to place the contacts in an existing Orbit.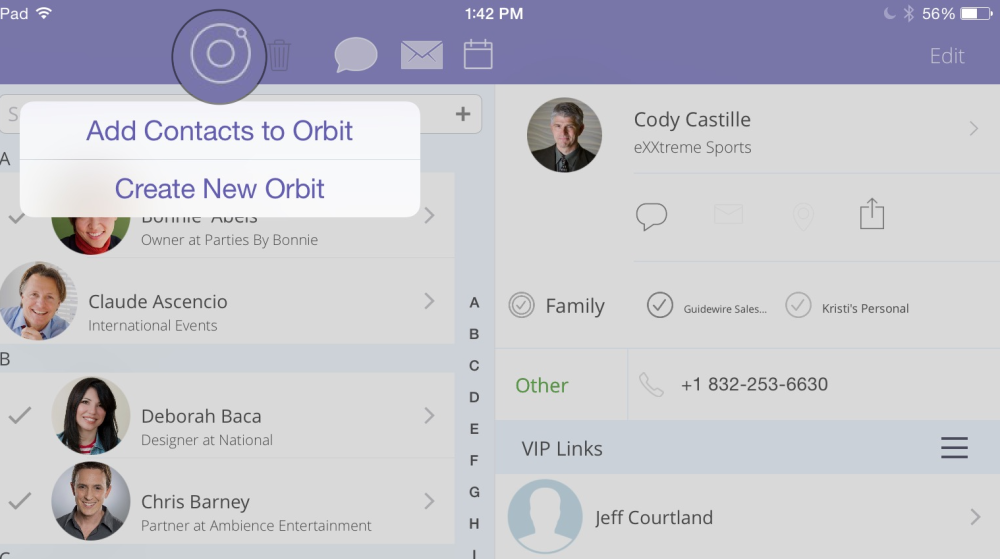 Feedback
Thanks for your feedback.