In Map Browsing mode you can edit the route by holding your finger on the route a bit longer until grey pin appears, then drag the grey pin to a new position. The route will be altered to pass through that place. A new waypoint will be added to this position.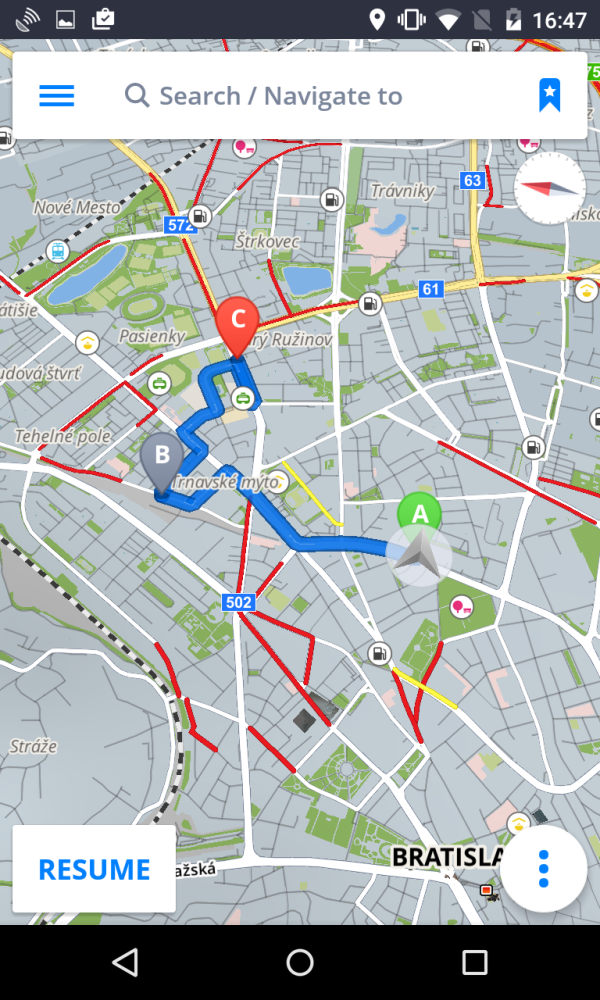 Hai bisogno di aiuto su questo argomento?
Contattaci.
Thanks for your feedback.