The Agent Stats graph helps you analyze your results by agent. It shows the same information as the Calls, Minutes, Results graph, split out by agent: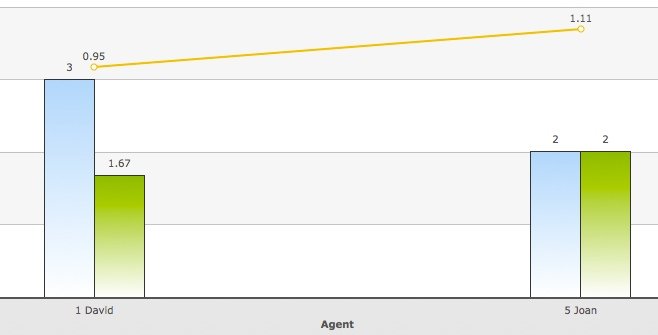 The number of calls in this example is not enough to draw any real conclusions from. If there were 700 calls instead of 7, with the same pattern, then you could make these observations:

David took more calls than Joan, but had a smaller aggregate result.
Joan spent more time on each call, on average


Using the Call History page, you can review all calls by agent, ad, or date and analyze your results more specifically. You can also link from there to the Call Recordings page to listen to the actual calls.
The full Agent Stats page also shows the count of calls that went to voicemail, and the count of unanswered calls.