Thank you for your interest in Periscope GC Billing and Enhanced Reporting produced by CVT (Global) Pty Ltd.
Periscope GC helps you to manage your investment in telecommunications and provides extensive usage reporting on leading Unified Communications systems and service providers.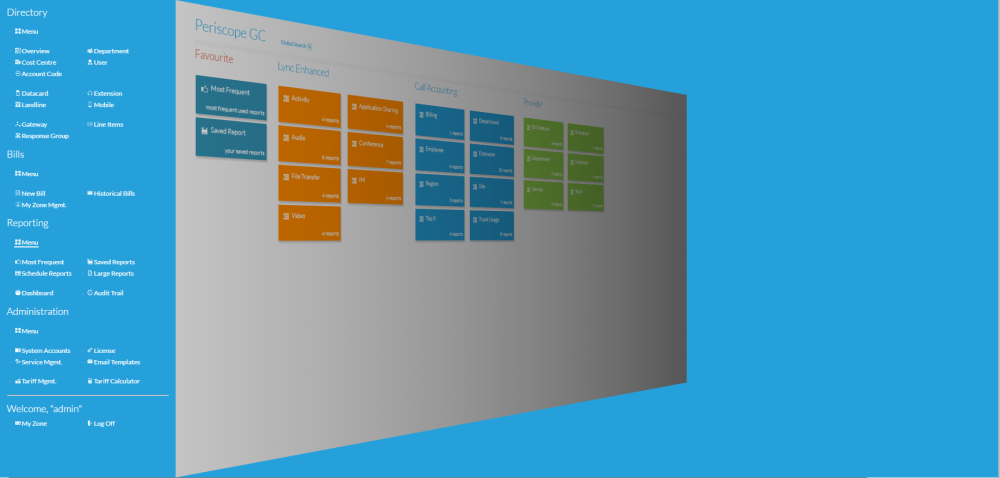 Most current Unified Communications (UC) or phone system solutions can output usage records that Periscope GC collects, analysis and makes available in easy to use reports.
Broadly speaking Periscope GC reports on all phone calls made and received by the user, including;
Outgoing calls
Incoming calls
Internal calls
Periscope GC is an Australian made software, developed and supported in Australia by CVT.
Thanks for your feedback.