Configuration when there is a firewall between Periscope GC and
MSSQL
Microsoft Guidance: http://msdn.microsoft.com/en-us/library/cc646023(v=sql.105).aspx

Enable Firewall Exceptions for MSDTC on each computer that participates in coordinating distributed transactions (Periscope application server and SQL Server):
http://technet.microsoft.com/en-us/library/cc725913(v=ws.10).aspx
How to Configure MSDTC to Use a Specific Port in Windows Server 2012/2012R2:
http://blogs.technet.com/b/askcore/archive/2014/04/29/how-to-configure-msdtc-to-use-a-specific-port-in-windows-server-2012-2012r2.aspx
Configuring
MSDTC
When MSSQL is on a different server the tariff rate deployment will fail even though you started MS DTC service successfully: Tariff Service will start but you will not be able to deploy any Rate Package. To install Tariff rate please set up the DTC as screenshot below using Component Services applet in Administrative Tools. You will have to config this settings on both Periscope and SQL Server and restart the services.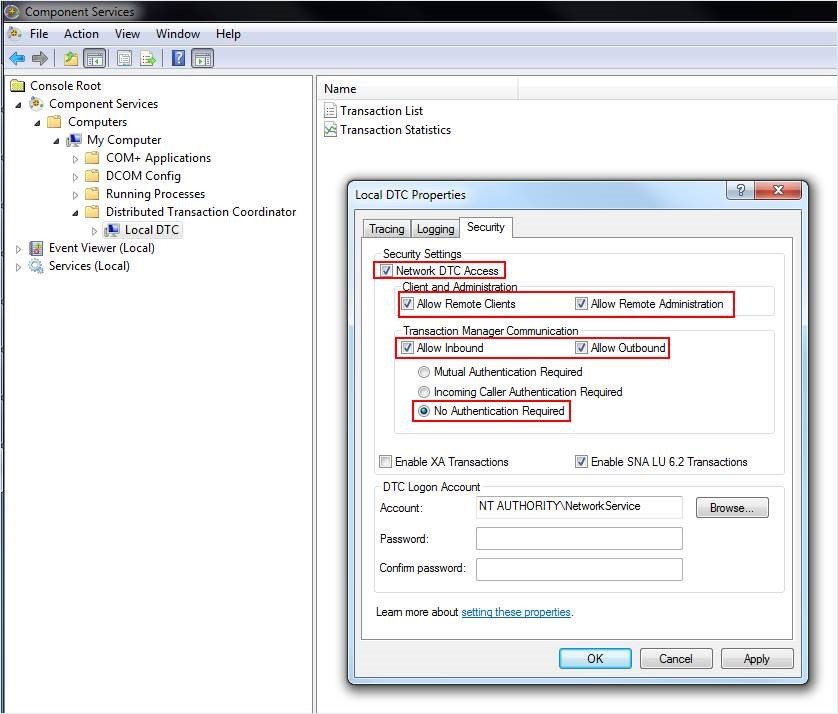 Troubleshooting DTC connection between GC and MSSQL:
http://blogs.msdn.com/b/distributedservices/archive/2008/11/12/troubleshooting-msdtc-issues-with-the-dtcping-tool.aspx
Ports and Protocols In Use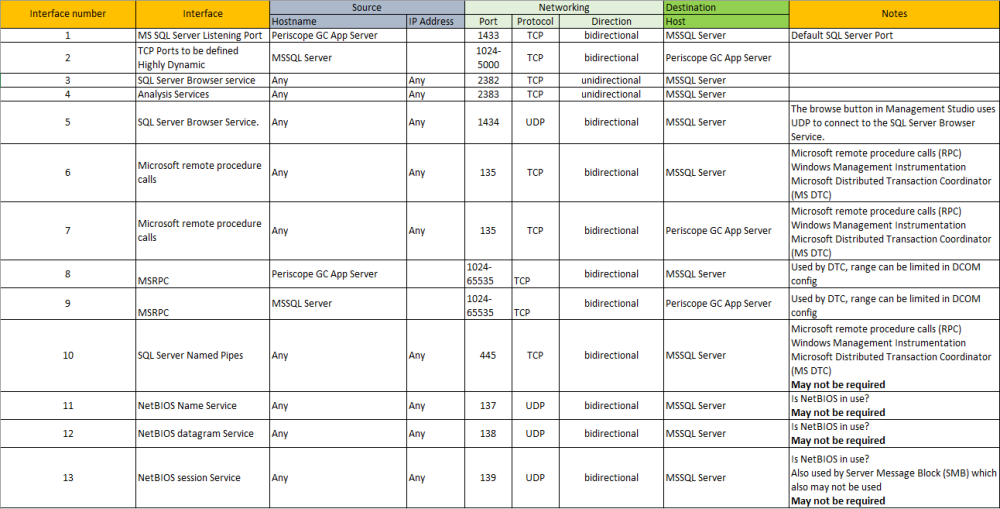 Thanks for your feedback.