If option "Distribute across specific servers" in config table /BTR/MDR_C is checked an additional option will appear on the technical settings screen. The Node5 Diffuser determines how many application servers are available (up to 10 servers) and displays the corresponding number of input field rows (in the example below only one).
Specify the number of jobs as well as application server in the corresponding input fields by means of the search help and run your Diffuser program as usual (see below).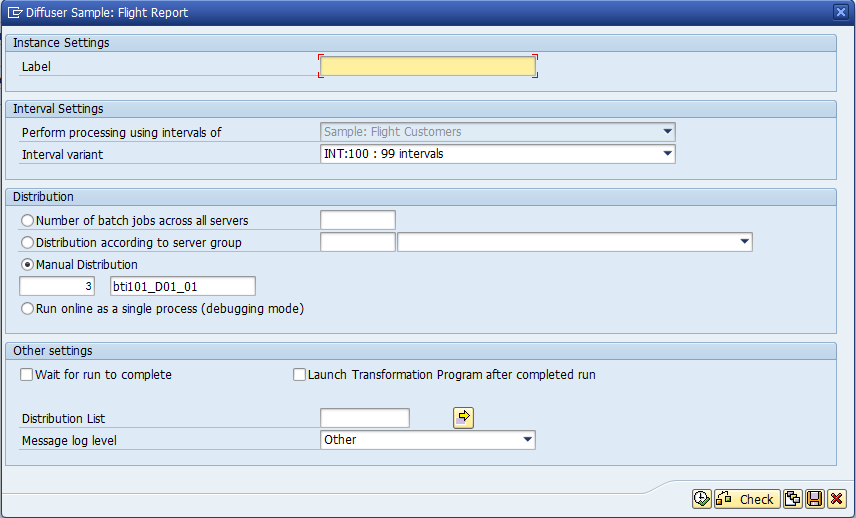 Feedback
Thanks for your feedback.