Any Salon manager/instructor or moderator can view salon level analytics. To access salon analytics, go to salon home page and click on analytics as shown below. There are two views of analytics.
1. By Media – This shows how specific media in your salon are accessed by users. For example, we may conclude that the media with the most amounts of accesses is very interesting (in a discussion based salon) or very problematic (in a comprehension based salons)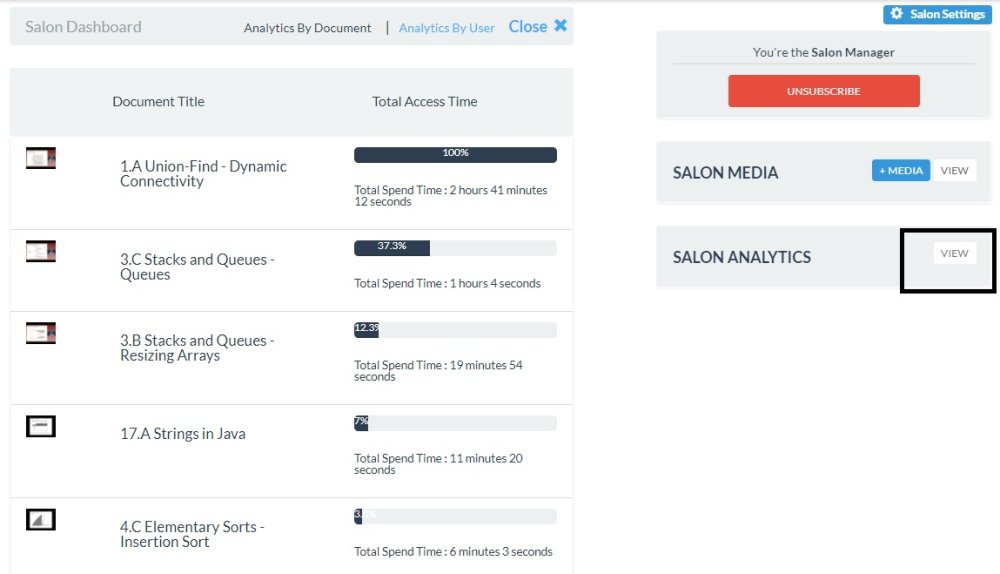 2. By Users – This shows how all users in your salon access media. For example, you may conclude that a user with low level of access is at the risk of failing the course.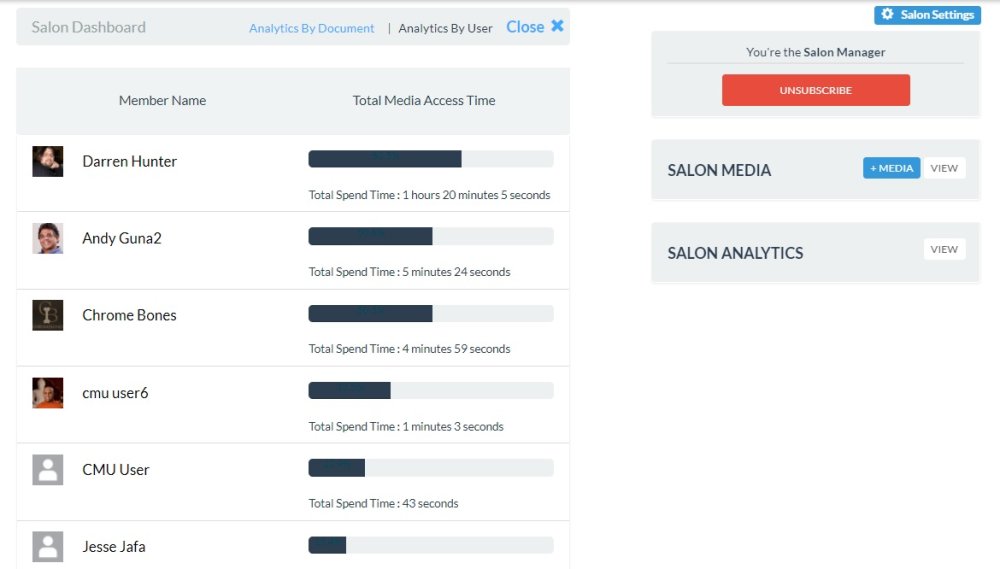 Feedback
Thanks for your feedback.