Salons can be private or public. At any time, you can change the salon status from private to public and vice versa.
Private Salons : Only the members of the Salon has access to the resources. Others can search the Salon, but cannot view its content or membership. Any user can request to subscribe to a private salon. The salon manager will receive an email with the request (and/or request will appear in notifications). Salon manager can approve or reject the request
Public Salons : A public salon is open to anyone. Users can typically click on "subscribe" and join. Salon manager can remove any member anytime.
A good strategy for minimizing email traffic of private salon membership requests is to keep the salon "public" on a temporary basis. Then after all students have self-enrolled, just make the salon private again. Here is how.
1. Go to your salon (you must be the manager)
2. Click on "Salon Settings" and change preference from public to private (or vice versa).
3. Click on "Save Changes"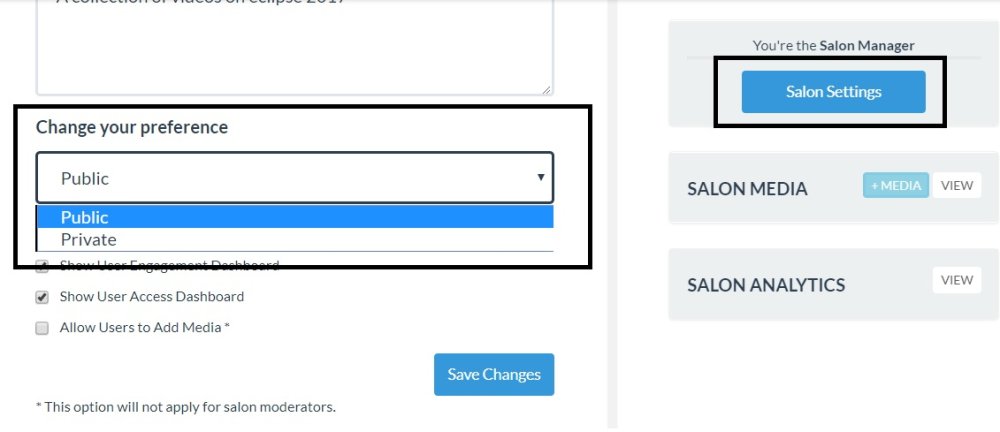 Feedback
Thanks for your feedback.