If you are an instructor, you may want to create your own salon. A salon can be created to support any component. A course, a learning unit, a reading, group of students, a topic, whatever you want. Wikipedia defines salon as a group of intelletuals gathered to discuss a topic of interest ( Wikipedia definition of salon). Classroom Salon attempts to create the same intellectual and collaborative environment using an online platform.
Creating a salon is easy. Follow the steps below.
1. CREATE A SALON:
From the home page click on "Salons" or "Create a Salon" options as shown below.


2. ENTER INFORMATION:
In the window (as shown below), enter all required information.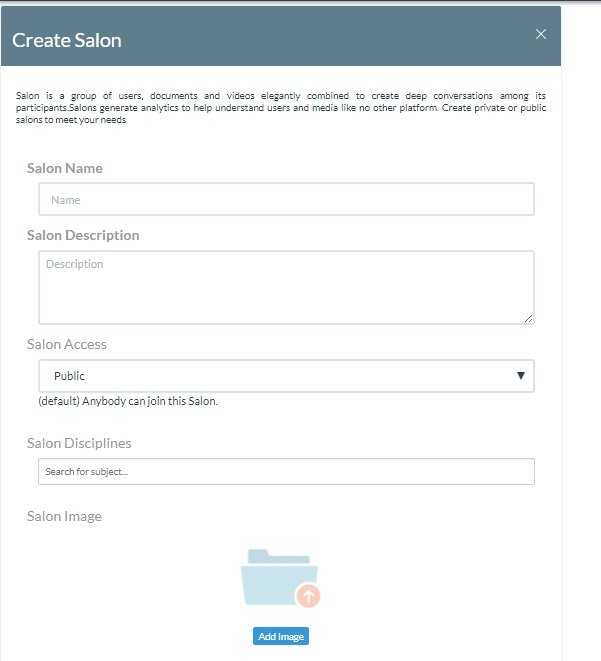 The following fields are required or optional.

Salon name (required)
Salon description (required)
Public (anyone can join) or Private (users can join with your permission)
Salon disciplines (areas that might help users find your salon – optional)
Salon image – An image that represent your salon


Feedback
Thanks for your feedback.