Each Salon can contain folders and sub-folders. The folders allow salon managers/instructors to organize content in a way that makes the most sense. Folders can be used to represent lectures, units, students, groups etc. By maintaining a folder structure within salon media it becomes easy to organize course content.
TO CREATE A FOLDER
1. Go to salon page and click on Salon media ==> view (as shown below)



2. Click on "new" and "create new folder"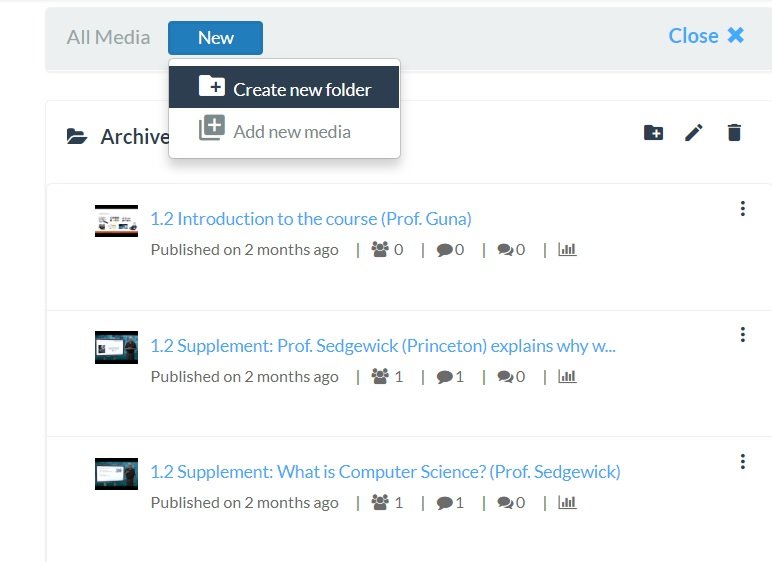 Feedback
Thanks for your feedback.