To add a question to any media (video or document),
Step 1: Click on Repository
Step 2: Click on Settings as shown below.
Step 3: Click on Questions tab and Add Question as shown below.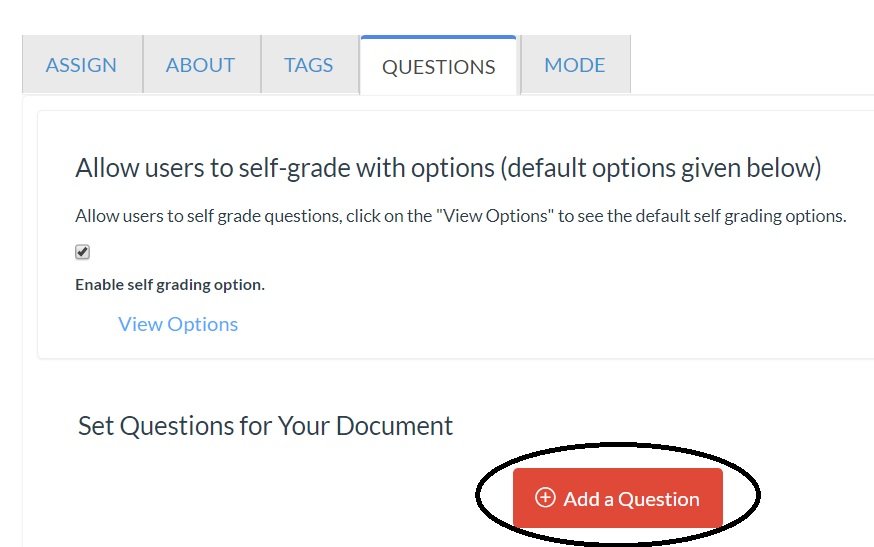 Step 4: Salon only supports essay type questions. For each question, you can enable self-grading option, that will allow students compare their answer to your answers and grade. You can add
1. Points for the question
2. Question text
3. A hint (optional)
4. Answer to question (you can say open-ended if there is no one answer to question)
5. Explanation for the answer (optional)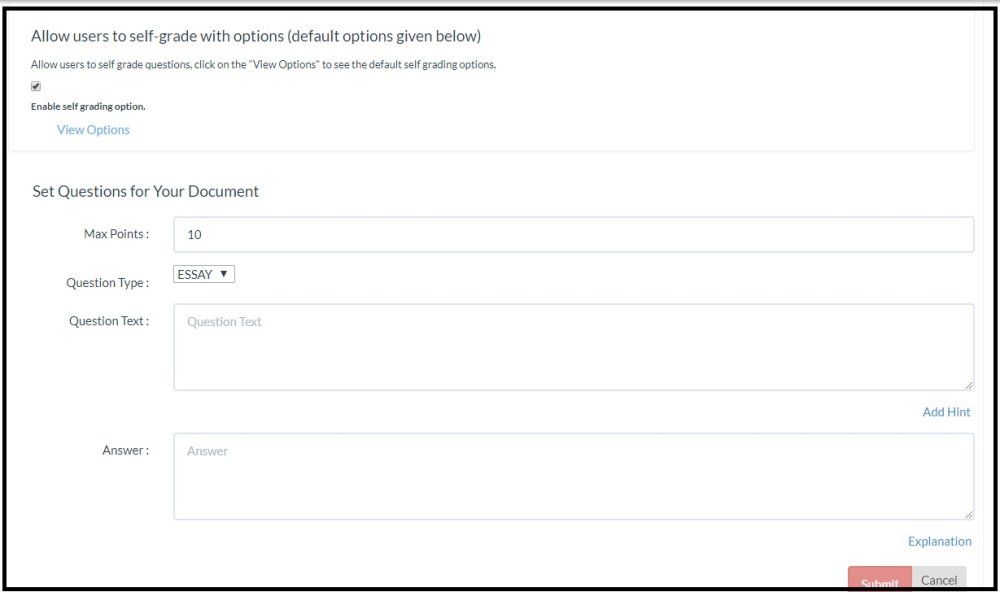 Feedback
Thanks for your feedback.