Orbits
Orbits are groups used to organize your contacts any way you want. Contacts may fit in one or several Orbits. For example, a contact may be a customer but also a Vendor. Clicking the Orbits icon shows the list of Orbits and allows you to create new Orbits or modify the membership or properties of existing Orbits.
Collaboration
Sharing Orbits
Sharing Orbits allows you to share contacts and calendar events with other Vipor Plus users with a single click. To share an orbit, tap to the Orbits view and select an Orbit. Tap Share and enter the email address of Vipor Plus user with which to share. An invitation will be sent to the user. When the invitation is accepted that name will be added to the list of collaborators. If you share with a contact that is not a Vipor Plus user, they will be sent an invitation to download the app and share your contacts.
Shared Orbits are denoted by an outer ring on the Orbit icon.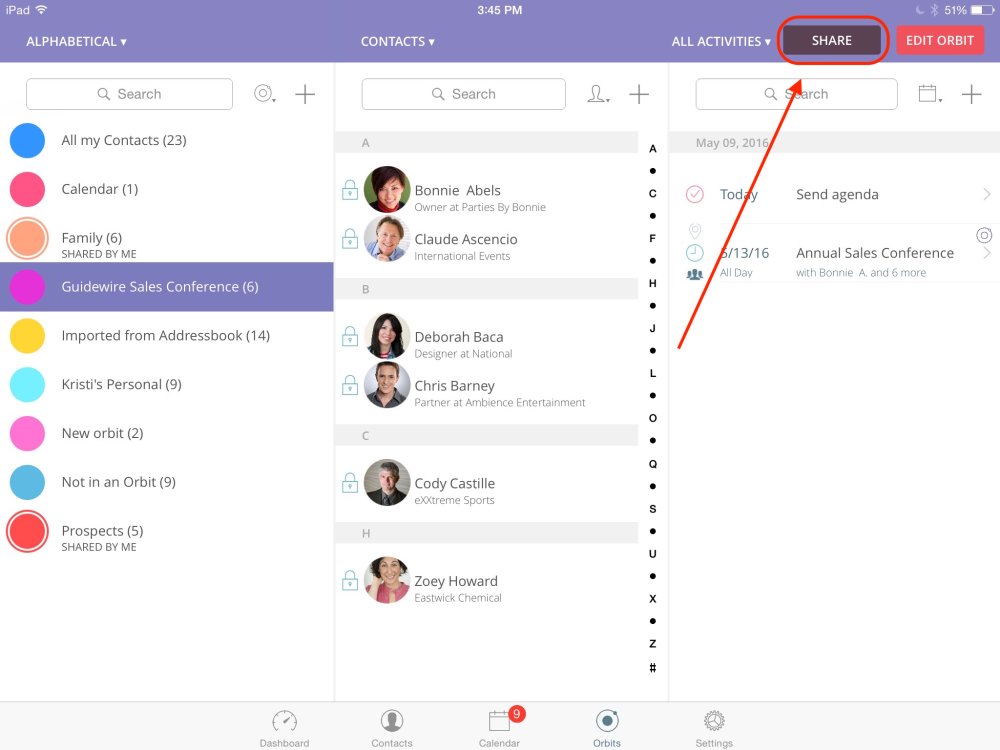 Unsharing Orbits
To unshare an orbit, navigate to the Orbit and tap Share. You can unshare with individual collaborators or tap Private to unshare with all collaborators.
When an Orbit is unshared, the Orbit, the activities and the contacts remain on the devices of all collaborators as private contacts. Collaborators will receive a notice for each contact that is unshared.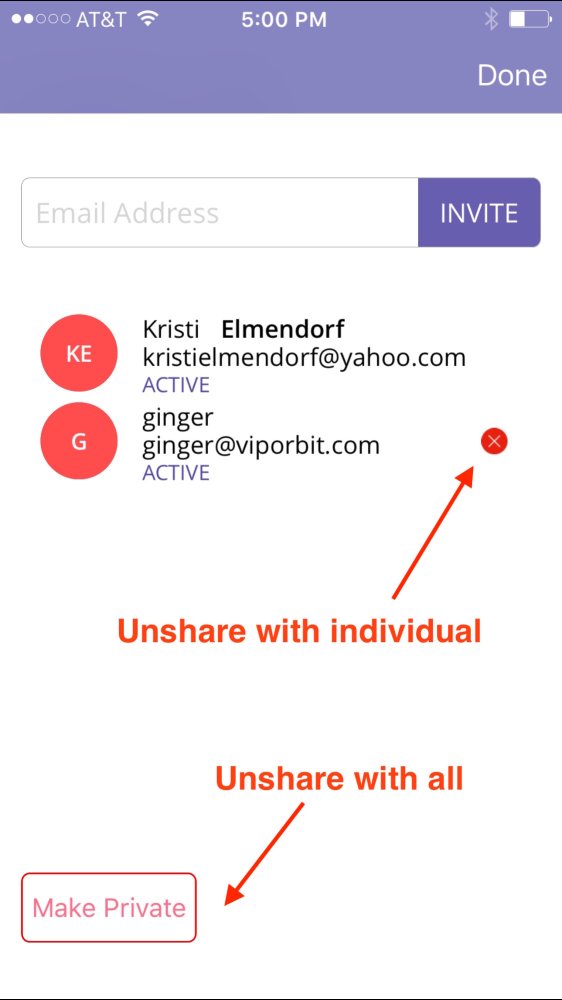 Orbits Filter
Tap on the Orbit option in the upper left of Dashboard, Contacts or Calendar view to reveal list of Orbits. This Orbit list serves as filters for the current view. For example, if you are on the dashboard you can select an Orbit by tapping on it and only the activities scheduled for the contacts in that particular Orbit will display on the dashboard.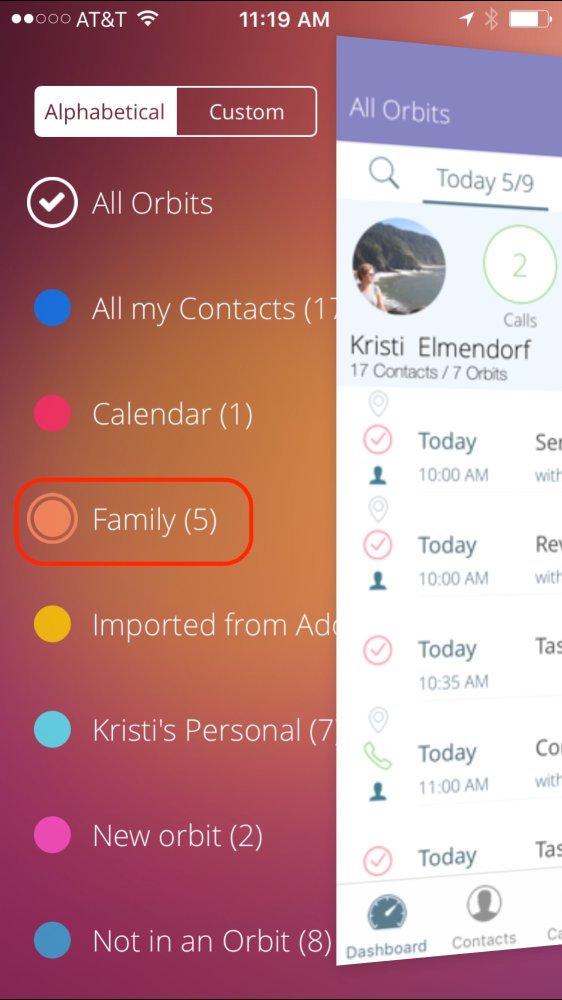 Feedback
Thanks for your feedback.