The ZL Hoop has a navigation menu that is primarily used for setting up different options and configuring the hoop when you desire to use different functionality. The LED Display provides feedback to the user during the setup process.
The Gen 2 version starts in shuffle mode and remembers the last settings you have selected previously. The Gen 1 starts in Standby Mode(HOME)
The Menu Flow System Steps:
1. From Standby Mode, you enter into Other Modes
2. Once in a Mode, use Same Button for Red Modes to choose Options*, use Same Button in Green Modes to turn *Mode On/Off
3. Use Arrow Keys to Choose Options or Settings when you see WHITE LEDS
4. Use Numeric Keypad to Choose Options or Settings when you see BLUE LEDS
5. Exit Standby Mode, this saves the Options & Settings you selected for that MODE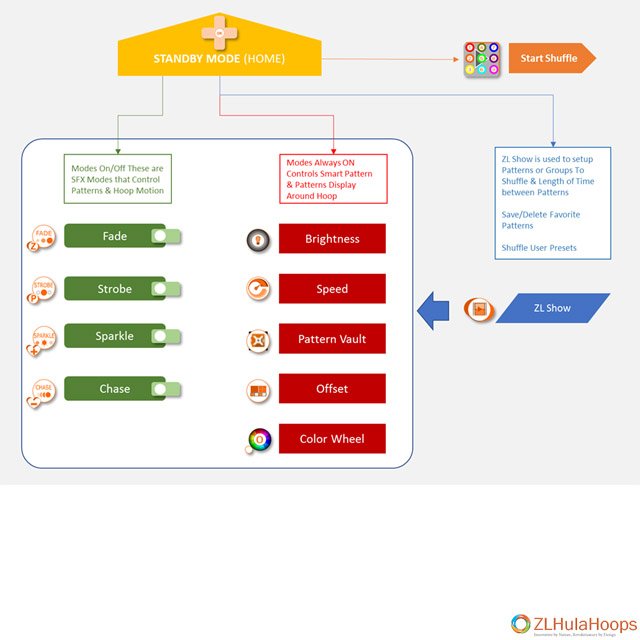 To navigate the ZL Hoop Menu System you have to begin from the Standby Mode (Home)
1. Press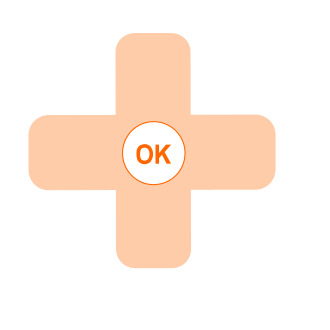 button to always return back to Standby Mode, stop the shuffle mode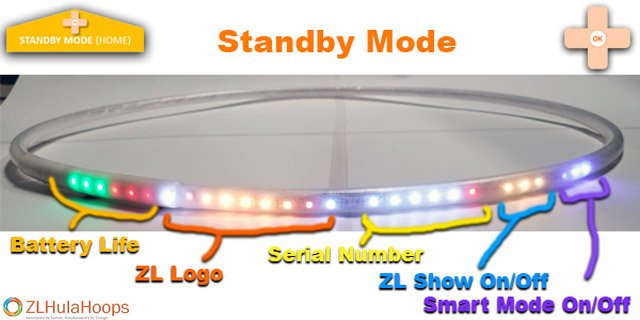 STANDBY MODE this is the Home display of the ZL Hoop, it shows your battery life, Serial Number, Shows what Shuffle Mode is active and for Gen 2 shows if Smart Mode is On/Off. You always need to be in this Mode to enter into any other Mode.
GREEN MODES which are SFX added to patterns can be turned On/Off. Example turning on Strobe Mode will make every pattern Strobe in the selected color.
RED MODES are always ON or Active as they are required for Each Pattern to Play. Example choosing a different group to shuffle on from the Pattern Vault.
ZL SHOW MODE when turned OFF shuffles only on the Selected Group and Pattern within that Group*_, When *turned ON allows you to setup options on how to shuffle the groups, it is also used to shuffle your presets and to Save/Delete your saved presets Slots(25)
START SHUFFLE begins the ZL Hoop shuffling process based on what was setup in all the other modes. To Start or Restart Shuffle Press Any Key on the Numeric Keypad 1-9
Thanks for your feedback.