The ZL Show Mode is used to Setup the shuffle options, Frequency of Patterns and to Save/Delete Favorites.
Here are all the ways the ZL Hoop can shuffle:
1. ZL Demo Mode (Only on ZL Hoop Gen 1), this was replaced with hoop reset on Gen 2
2. Single Selected Pattern (Refer to Select Single Pattern)
3. Group Patterns Shuffle has 3 options (Refer to Select a Pattern Group) a)Shuffle Only Selected Group b)Shuffle All Groups c)Shuffle Random
4. Shuffle User Presets, this will shuffle your Saved Patterns
5. Save/Delete User Favorite Patterns
Here follows pictures of different Options in the ZL Show Mode
Shuffle Option 2 – Single Pattern Turn Off Shuffle Mode, notice on standby Mode 3 Yellow LEDS next to Serial Number will be turned OFF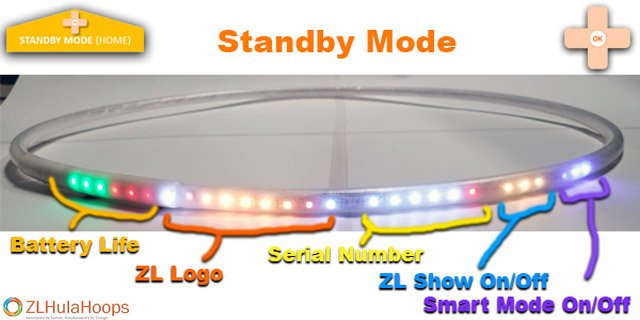 Shuffle Option 3 – Group Patterns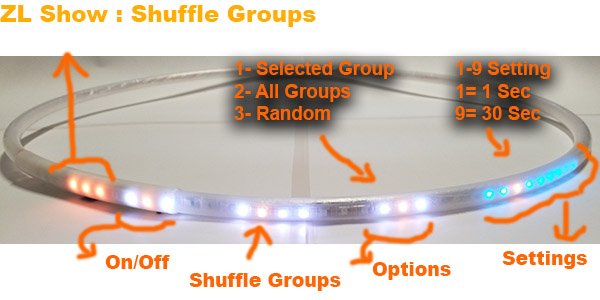 Shuffle Option 4 – User Presets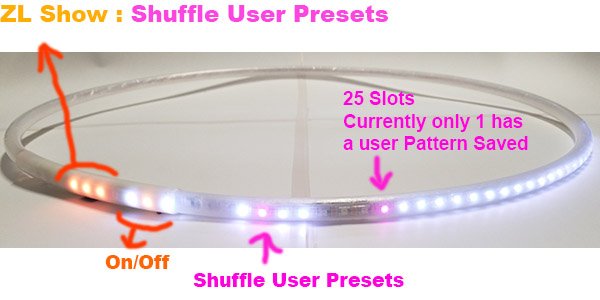 Saving Favorite Patterns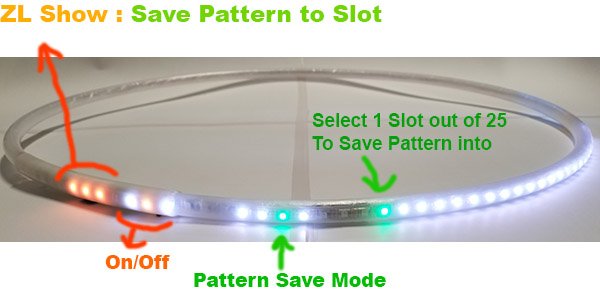 Deleting Favorite Patterns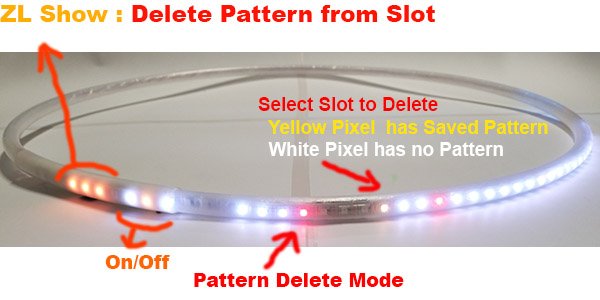 Thanks for your feedback.