RED Modes are always ON or Active as they are required for the ZLHoop to render the Pattern and Run the Shuffle Mode.
This Mode has the following flow:
1. From Standby Mode Enter RED Mode
2. Once in RED Mode, Use Same Button that you entered mode with to Change Options (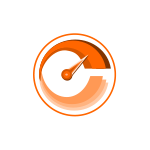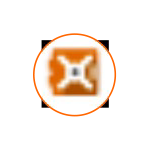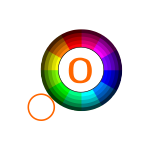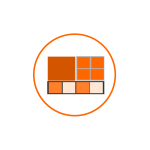 ) Brightness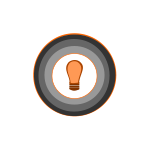 does not have a mode you enter into, shows directly on LED Strip
3. Select Settings using Arrow Keys or Numeric Key Pad
4. Press OK to Return back to Standby Mode, this also saves your selection
There are 5 RED MODES
Brightness : Allows to control the intensity of the LED Strip. It does not have it's own Display but simply changes the LED Brightness on the entire Hoop
Speed : This mode controls how fast the pattern is read on the ZL Hoop. Patterns have up to 25 Rows by 25 Columns, Speed will control the Rows Read
Pattern Vault : This is where all the patterns are stored. There are 21 Groups, Each Group has around 50 plus Patterns.
Color Wheel : Each pattern is a like a template, the Color Wheel Mode is used to color the Pattern depending on the wheel selected.
Offset : By default this mode repeats the pattern across the ZLHoop. You can also set the pattern to show up only 3 times around the hoop and it will automatically center it leaving LEDS turned off between the patterns.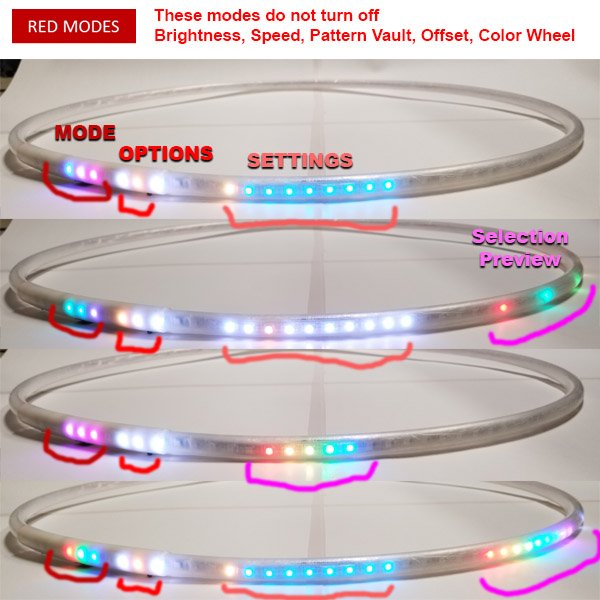 Thanks for your feedback.