Pattern Vault Mode
The Pattern Vault Mode allows you to select a pattern group. Each Pattern Group contains multiple patterns.
To make it easier to select the group it is split into 3 Options or Sets.
Set 1 Contains Pattern Groups 1 to 10
Set 2 Contains Pattern Groups 11 to 20
Set 3 Contains Pattern Groups 21 to 25
To Change Sets use the Pattern Vault Button
To Change Groups Use the UP/Down Arrow
To Change Patterns within a Selected Group Use the Left/Right Arrow
Press OK and this will save your Selection and return back to Standby Mode(Home)
You can see your Pattern Preview 5 Pixels away from the 10 White Pixels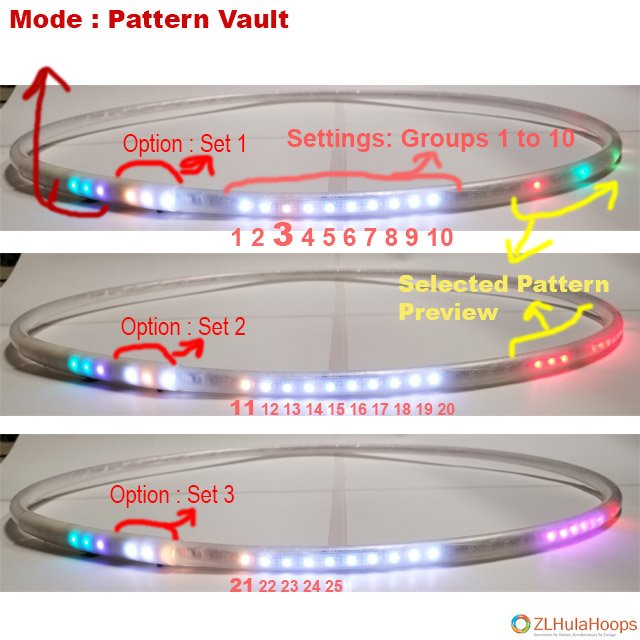 Thanks for your feedback.