The Zl Hoop uses 9 Color Wheel Slots. Basically you can only Load 9 Color Wheels at any given time, for a total of 81 Colors.
In Memory the hoop has 104 Color Wheels from which you can choose to load your 9 Slots.
How to Load another Color Wheel ?
1- From Standby Mode Press Color Wheel Button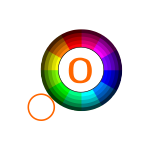 2- In Color Wheel Mode, Press Color Wheel Button again until you see Option 1 Pixel White, Orange, White
3- Use Numeric Keypad to Select Color Wheels Slot 1-9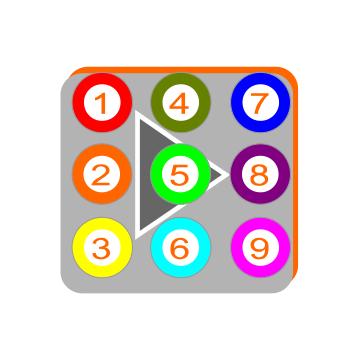 4a- Use Arrows Up/Down to jump through Memory Color Wheels by 10x
OR
4b- Use Arrows Left/Right to jump through Memory Color Wheels by 1x
5. Press OK to return to Standby Mode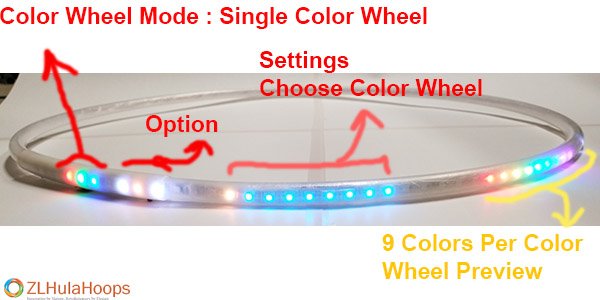 COLOR WHEELS IN MEMORY INDICATOR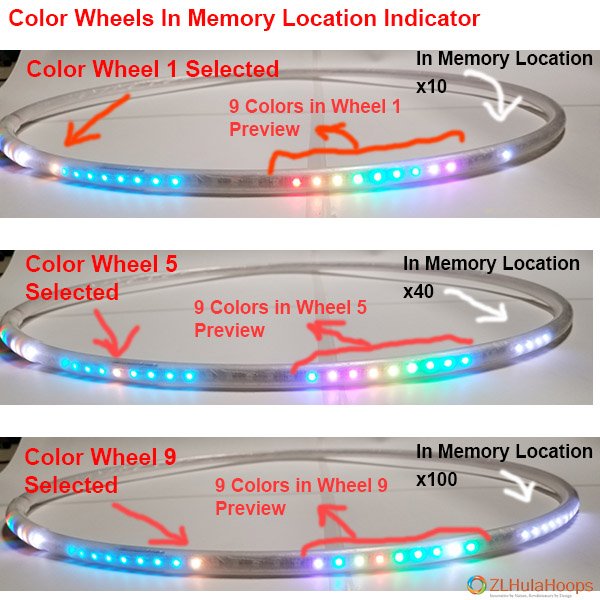 Thanks for your feedback.