Congratulations on your purchase !
Thank you for choosing the ZL Hoop as your Smart LED Hoop of choice and joining our family of Flow Artists, Enthusiasts and Dance Hooper's.
The ZL Hoop was released in August of 2016, after a lengthy development period of almost 2 years.
The Hoop is entirely designed, hand build and assembled in house from beginning to end in
Marietta, Georgia, USA.
While designing the ZL Hoop we looked and strived to innovate on every aspect of the product.
We have build a complete new system that uses Smart Patterns as oppose your usual Picture
Upload, this allows the ZL Hoop to be customized in thousands of different ways. It runs on the
ZL FLOW Engine that has also been created in house. The ZL Smart LED Hoop Has a *removable
battery with NO LED GAPS*, allows for DIY retubing is water resistant and shock proof.
We are committed to continuously improve our Smart Hoops, Customer Service, Helping you with any issue you will come across.
We created a Facebook Group Page for ZL Owners Only ZL CLUB, we invite you to join by becoming friends with Maria Stan
There is more information available in the Club, preview of up coming products, more info about the ZL Hoop, and much more…
We have created this new Interactive User Guide after lots of feedback from our customers and what they needed to help them with the ZL Hoop. There are also
Video Tutorials and the guide keeps growing as we find more things to add to it.
To Start Hoop Shuffle Press Any Key on Numeric Keypad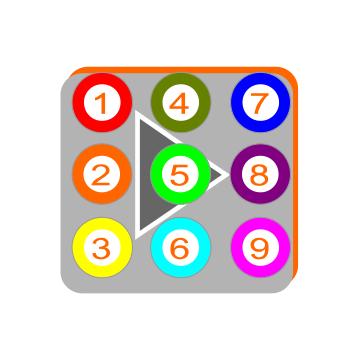 To Stop Hoop Shuffle Press OK to pause, Press OK again to Return to Standby Mode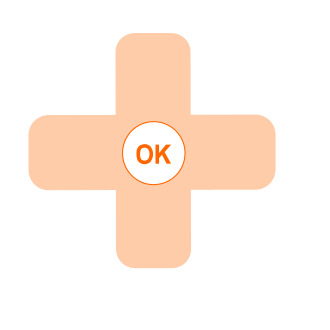 STANDBY MODE is the Home Screen of the ZL Hoop
A Good place to start is understanding the ZL Hoop Navigation Menu
Then Use the How To Step by Step to quickly configure the parts of the hoop you want to try
The Smart ZL Hoop uses Smart Patterns, these are like templates rather then uploaded images. Upon starting the Hoop it will begin in Shuffle Mode just like any other
Smart Hoop. After that the ZL is different as you can setup and control every pattern, the colors, how many times it shows up around the hoop, add special effects and so much
more. Using this guide will help you on your journey and we are always available to assist you when you need help.
Happy Hooping from the ZL Team !
Thanks for your feedback.