The ZL Shuffle Mode is used to Setup the shuffle options and frequency of patterns
To start the ZL Hoop Shuffle Mode after you make changes on your options or selections you have to be in the Home Mode.
1. Press any Button on the numeric keypad to begin shuffle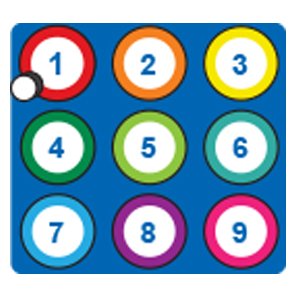 Here are all the ways the ZL Hoop can shuffle:
Option 1 – Shuffle only selected pattern group (1st LED Yellow out of 4) as showing on picture above
Option 2 – Shuffle all Groups (2nd LED Yellow out of 4)
Option 3 – Shuffle Randomly (3rd LED Yellow out of 4)
Option 4 – Shuffle Favorite Groups (4th LED Pink out of 4)
Option 5 – Shuffle Saved Patterns (All 4 LEDS Pink)
Option 6 – Shuffle on Single Pattern (All 4 LEDS White) Mode OFF
To setup shuffle Options enter the Shuffle Mode by pressing the shuffle button

Or from the Home Mode by pressing the right arrow button


Both Modes wil show the following
LED

Options as seen below.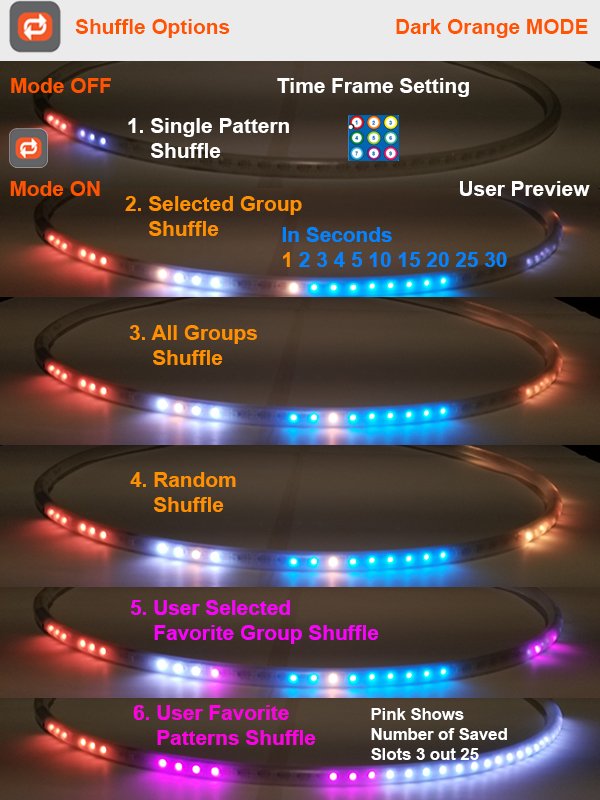 Thanks for your feedback.