This Mode is Off by default, to turn it on use the Fade Button.
This mode has 4 Options and options do not have settings.
Fade Mode

Option 1: Blinky
Option 2: Glow
Option 3: Quad Wipe
Option 4: Wipe Out


Use the arrows Left/Right to choose Option, each option provides an animated User Preview. This Mode works on the Pattern Layer.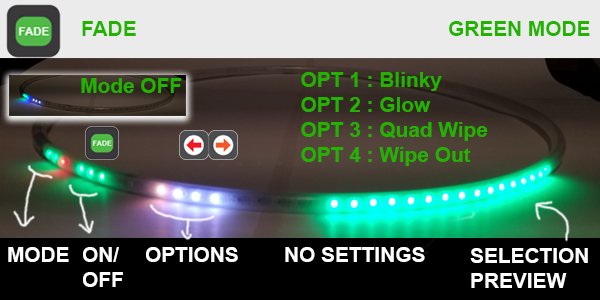 Thanks for your feedback.