Fully Charge Batteries Before Using ZL Pandora for the First Time!
Warning: Do not use any other batteries then the ones Provided by Zillion Lights LLC.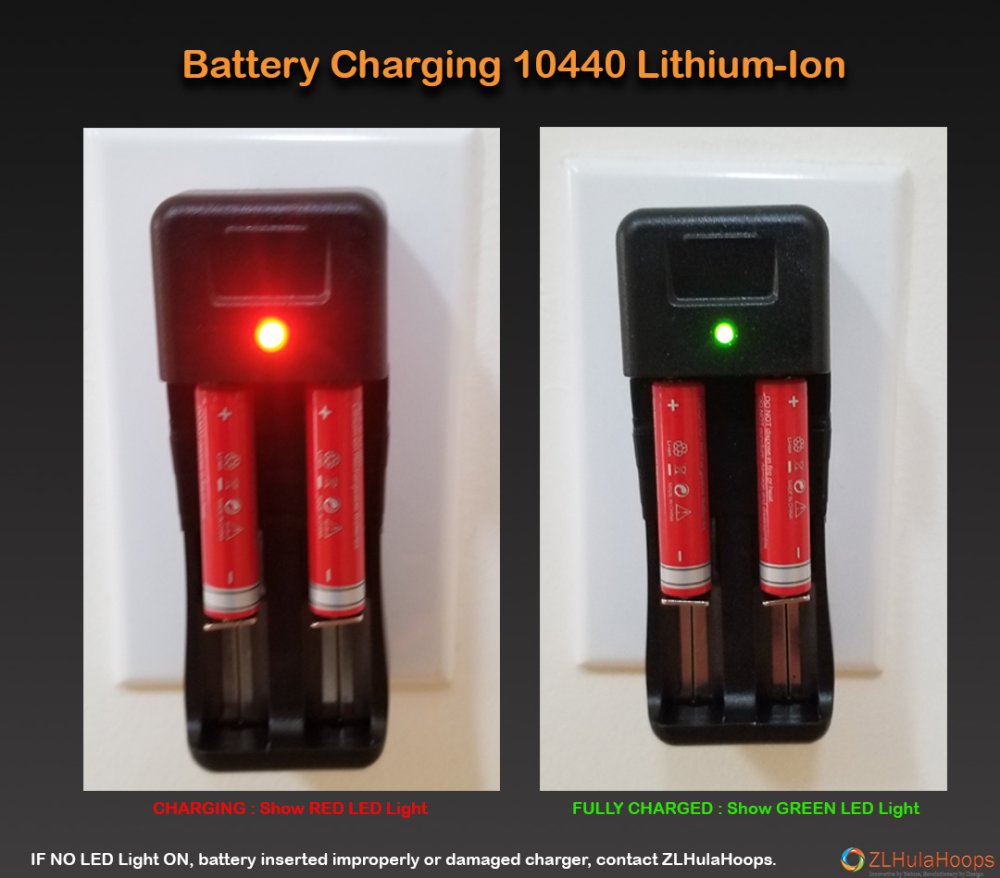 The ZL Pandora uses 1 × 10440 Lithium-ion 3.7v Battery
24 Key IR Remote Uses 1 x CR-2031 Coin Battery
You must read these safety instructions and warnings before using or charging your batteries.
Lithium Polymer and Li-ion batteries are volatile. Failure to read and follow the below instructions may result in fire, personal injury and damage to property if charged or used improperly.
By purchasing Lithium Polymer and Li-ion battery, the buyer assumes all risks associated with lithium batteries.
Li-Ion and Polymer batteries may explode and cause fire if misuse or defective.
When charging Batteries, please don't leave battery pack and charger on the wood material or carpet and unattended.
Must keep Li-Ion batteries away from children.
Never make wrong polarity connection when charging and discharging batteries. Always double check polarity of battery's connector to make sure red wire to red wire and black wire to black wire.
Lithium batteries has it's cycle life, please replace old battery with new one when it reaches it's service life or when it is two year old, whichever comes first.


Thanks for your feedback.