Importing the contacts you already have in Apple Contacts is a quick way to start using Vipor. Information imported includes the contact name, profile picture, physical and email addresses, phone numbers, social addresses, URLs, and notes.
The initial import will bring in the contacts you specify in Settings > Import. Subsequent imports will ONLY import new contacts you have added to your Apple contact list since the last import. If you edit a contact in Apple contacts those changes will appear in Vipor the next time you import.
Here's how you import from you Apple Contacts:

Tap Settings icon to reveal the 
Import option.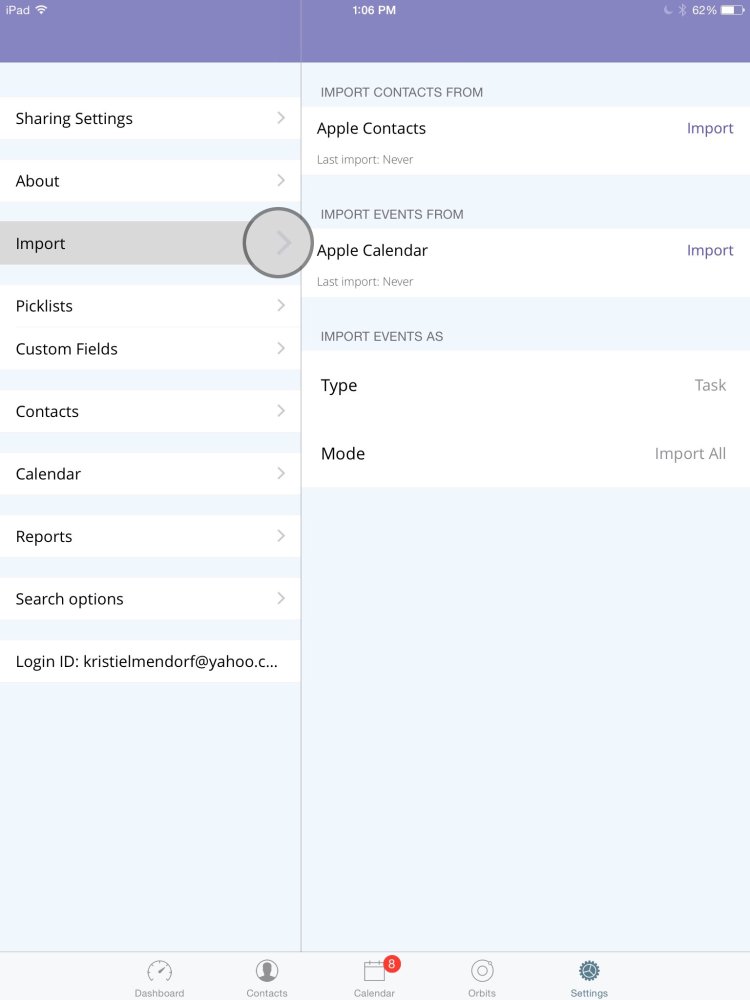 Tap "Import" to complete the import. The import creates a new Orbit named Imported from Addressbook and an Orbit with the group name from your Apple Contacts list. You will see the new Orbit in in the Orbit list viewable when you tap the Orbits icon and in the filter view.
Feedback
Thanks for your feedback.