Custom Export
Select the fields to export and filter the contacts to include in the export with a Custom Export report.
It is saved as a CSV text file with a semicolon delimiter. You many need to specify this when importing into another application. The data included in the report is determined by the fields you select.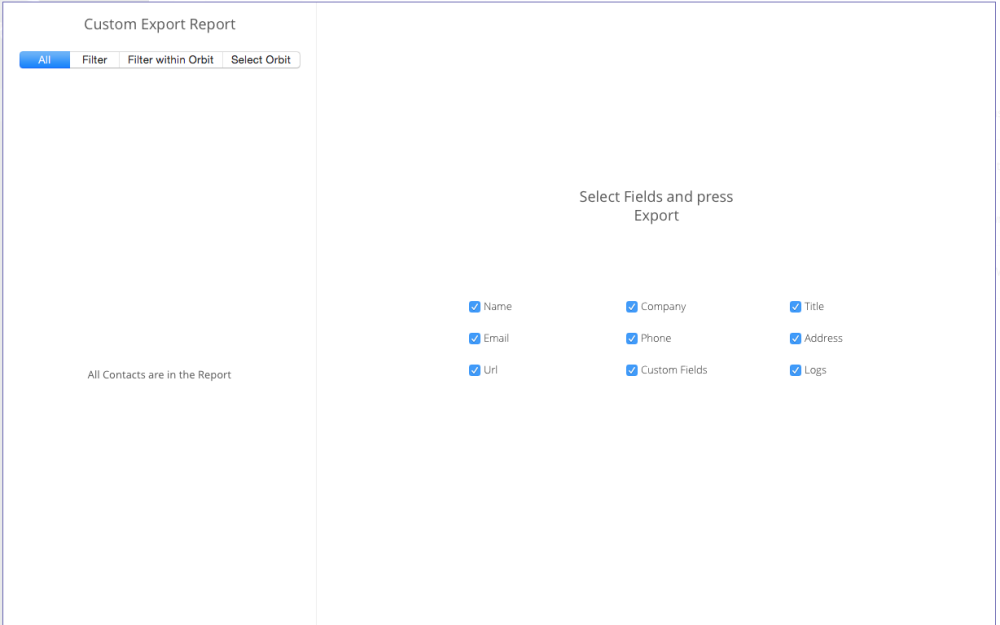 Feedback
Thanks for your feedback.