Duplicate Contacts
Duplicate contacts are identified automatically based on a match of last name and first name. Potential duplicates will be indicated by a red dot.


Contacts displayed with the indicator require attention. Click on the indicator to see the merge options. Click on either No Duplicates to leave the contacts as-is or Merge to combine the contacts.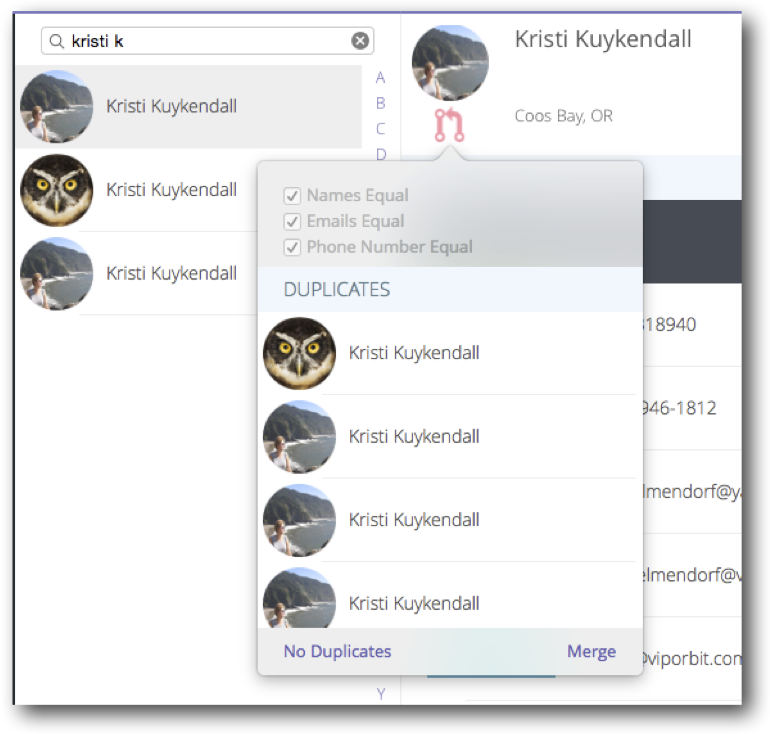 Manual Merge
From the Contacts list using Shift+Click or Shift+CMD to select the contacts for deletion. An action pane will open to the right. Choose Merge Contacts. When merging contacts that do not have duplicate contact and company names the contact and company from the first contact will be retained. All address and phone information will from the second contact will be added to the first.
Feedback
Thanks for your feedback.